Save up to 50%
on all plans, for life.
Starts in
Overview
Elevate Engagement
with Interactive Branching Videos
Engaging with customers online is more than just important—it's transformative. With Sharelo's interactive videos, every click becomes an adventure. Viewers can chart their own journey, diving into content that resonates personally with them. Dive into the Sharelo experience, and unlock a powerful way to build trust and amplify your business relationships.
One platform with endless possibilities
Sharelo for Sales
Perfect Your Pitch and
Follow Up with Ease!
Book more meetings with video
Cold outreach with an interactive sales pitch, let your prospects directly book a meeting with you inside the video.
Accelerate sales with short-form video messages
Get more personal with your prospects with short-form video messages. Build trust and close deals faster.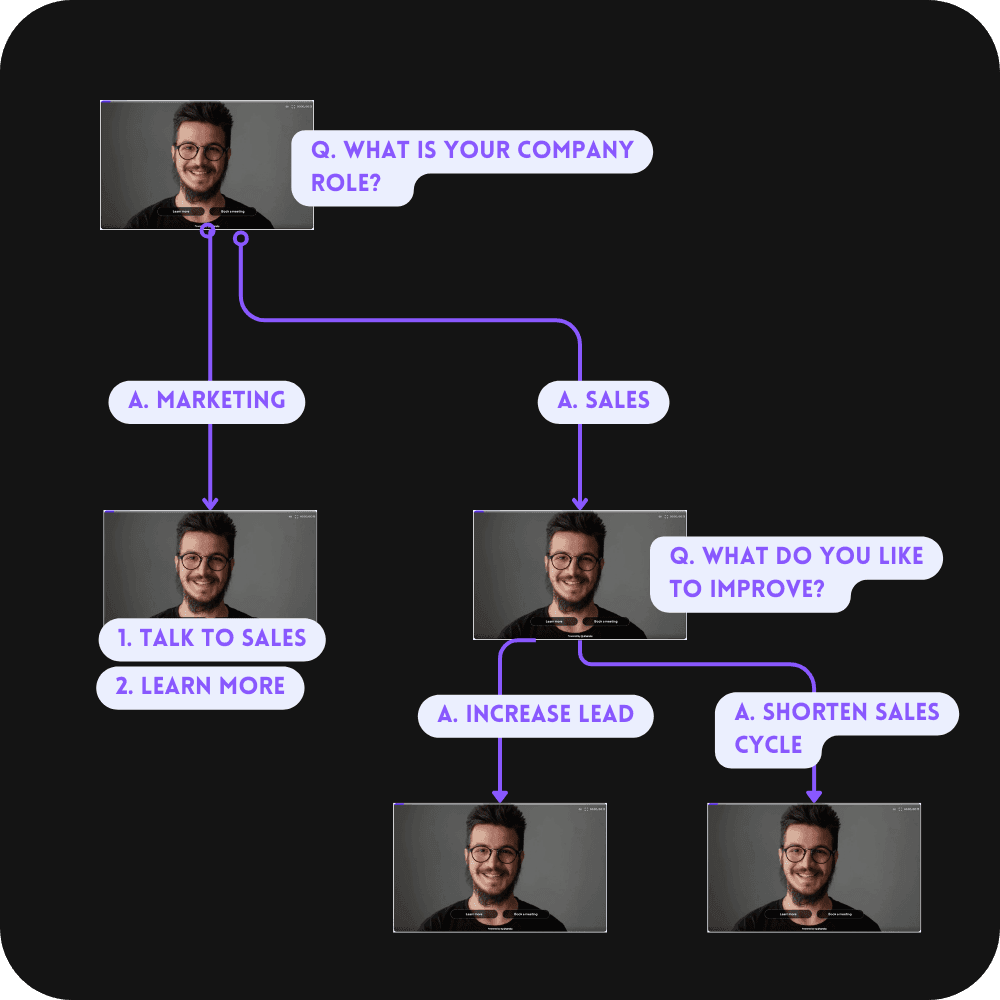 BFCM 2023 DEALS
Not sure about Sharelo yet? That's okay! Try it for two weeks, absolutely free. If it's not for you, just cancel before the trial ends. And remember, we're here to help with setting up and any questions you might have.
3人を含む

12,000インプレッション

1TBのストレージ

無制限のストーリー

カスタムブランディング

シェアロバッジあり
5人を含む

40,000インプレッション

1TBのストレージ

無制限のストーリー

カスタムブランディング

シェアロバッジを外せます
Business
グロース中のスタートアップや中規模事業者向け
10人を含む

200,000インプレッション

2TBのストレージ

無制限のストーリー

カスタムブランディング

シェアロバッジを外せます

Personalized Onboarding
Frequently asked questions