Awesome Video Tools For Marketing Teams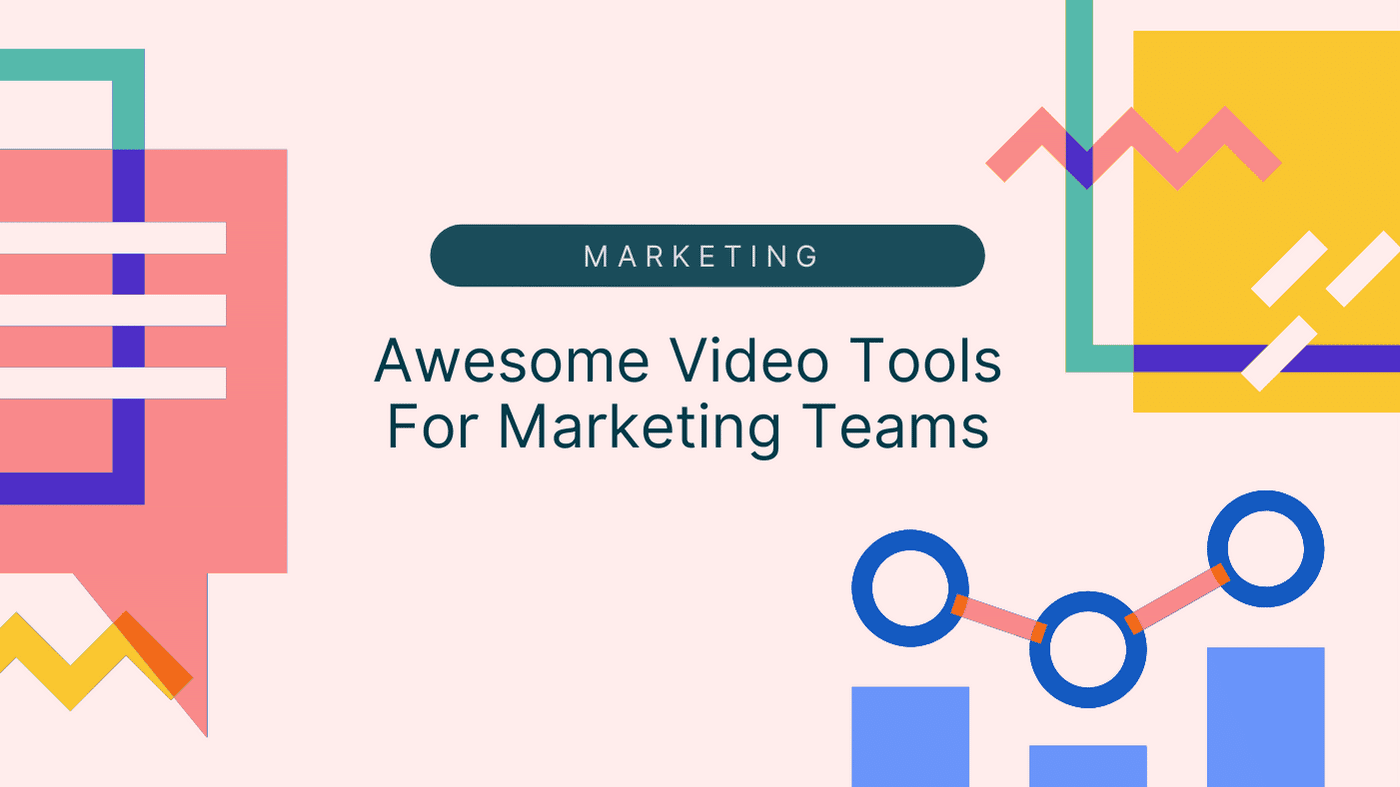 Success is highly dependent on how organizations effectively communicate - both within and outside. With the world shifting to a digital-first environment, and the increasing number of remote and hybrid work opportunities, miscommunication is a major roadblock that affects business operations.  
In the field of marketing, what seems like a simple miscommunication could result in a major disaster. As marketers, we aim to send a precise and clear message to our audience. To achieve that, of course,  members of the marketing teams must effectively communicate with each other.
In this article, we'll explore different video tools for marketing teams to use in communicating effectively in a virtual setup.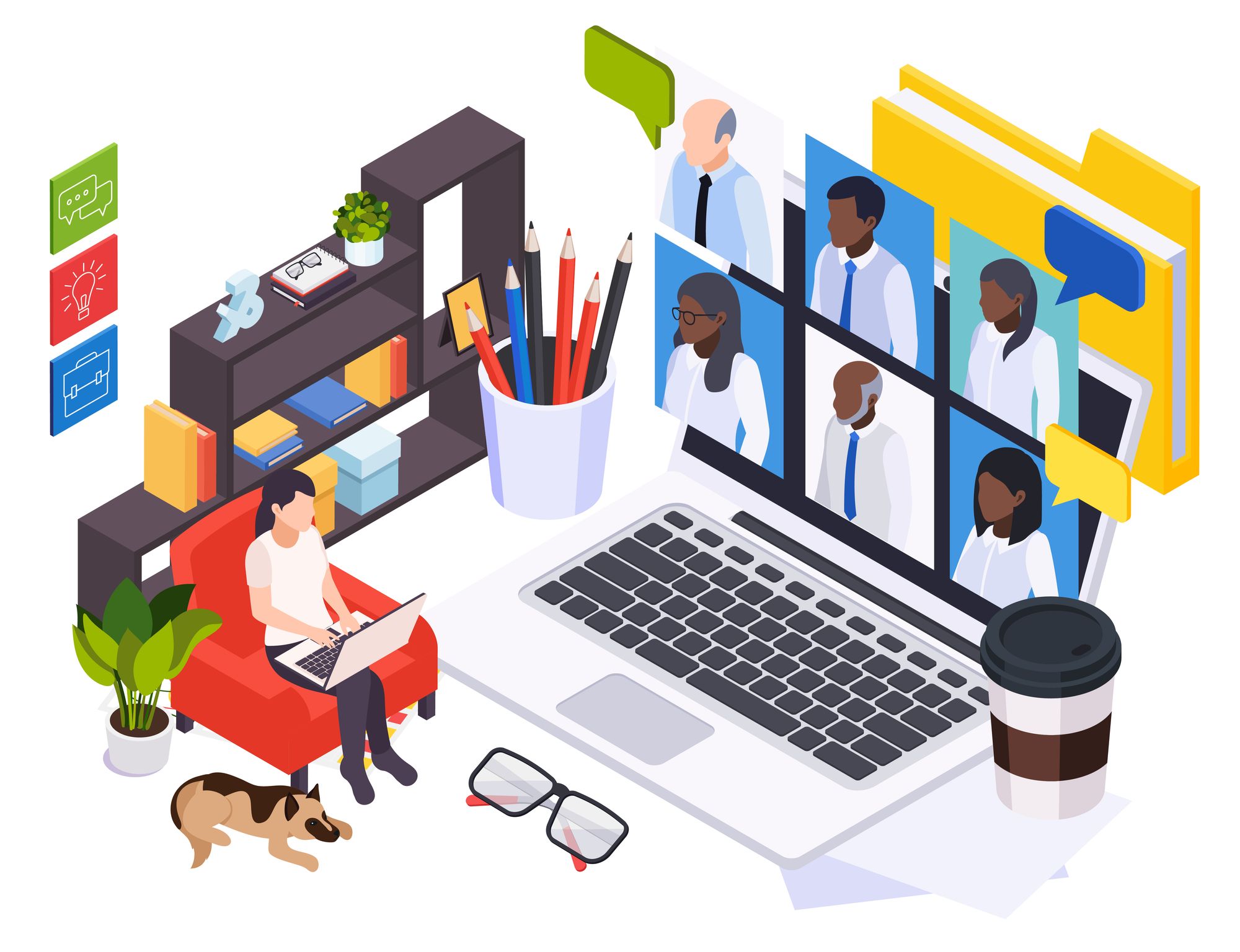 Communication is Key: Why Use Video Tools For Marketing Teams?
Why would we need video tools for marketing teams? We can just communicate with each other over chat, email, call, or even video call. It's that simple!
Yes, there's some truth to that. But, think of the time you can save when using video tools in these scenarios; answering the same questions through pre-recorded videos, and revisiting meeting presentations for clarification. Would you want to repeat this through the other communication medium mentioned? Do you see my point now?
95% of viewers retain the information acquired from videos.  These numbers prove that, right now, video is the most valuable content type to communicate a message - whether it's customer-facing or internal content.
So, let's go ahead and check out some of the most useful video tools in the market.
Google Workspace
Commonly known as GWS, Google Workspace is a business suite that offers a variety of team collaboration tools - from email, calendar, contact, and video conferencing.
Google Meet is a native app for every GWS account that is a useful video tool offering flexible features for your team. You can create a Google Meet meeting and share its link via email, chat, or SMS. It allows the recording and transcribing of a meeting which lets participants review it whenever necessary.
Sharing a screen is also possible to complement presentations. This helps participants better understand the message of the presenter. Thus, effectively communicating with your team.
Pre-recorded video discussions with transcriptions and presentations are also doable. Simply create a meeting, enable transcription, share your screen, and record it. Afterward, you can share the recording by saving it to your drive, setting the privacy settings to "Anyone with the link", and sharing the link with whoever needs it.
Microsoft Teams
A widely-known tool by Microsoft, Microsoft Teams consolidates chat, call, video call, and video conferencing in one app.
Teams who work remotely would agree that communicating through different apps, depending on what's needed, is cluttery. Microsoft Teams is an app that organizes communication channels in one place - for efficient and effective communication.
Other than that, it's also capable of doing the things GWS can. Of course, there's a slight difference because they're different platforms.
Zoom
Zoom provides adaptable communication tools that can meet the requirements of different teams. Even when teams are in different locations, it allows smooth work collaboration among its members.
The app allow organizations to connect in a variety of ways like video conferencing, chat, text, email, digital whiteboards, webinars, and VoIP phone systems. However, it's most widely-known for the use of its video tool for team communications.
According to a Forrester Consulting study, Zoom's composite model organization could:
Streamline internal IT support by reducing troubleshooting time by 75%.
Eliminate redundant technologies and reduce travel to save millions of dollars annually.
Increase employee productivity by adding up to 52 minutes of productivity per employee per week.
Increase sales cycle effectiveness by improving the time-to-value of sales by 70%.
To quantify these findings, Forrester Consulting interviewed a group of decision-makers at four organizations that used Zoom for unified communications. Although the size and industry of each customer varied, implementing Zoom resulted in significant cost savings and economic advantages for all.
Loom
Loom is a video messaging tool that lets you quickly share videos with your audience. It records your camera, microphone, and desktop all at once. Once saved, you can immediately share your video by providing a link, or sending the file directly.
Meetings are rarely necessary when creative or strategic briefs are shared over Loom. Meetings aren't bad, but finding a time that works for everyone usually slows things down. So, why bother doing that when a video message can deliver the message?
Sharelo
While the tools already mentioned are likely to be the conventional options, Sharelo is a new breed of video tool that not only help an organization's communication but also encourage engagements. How so? Well, using Sharelo gives you access to the following features:
Communicate with pre-recorded videos
Add video narrated contents
Drive actions with forms and scheduling calendar embed
Share and get insight
Embed content from your favorite apps
If you haven't noticed, the first four tools' focus were for video meetings across teams. While they're effective on their own, you can't set up custom options that encourage participation. With Sharelo, you can amp your video message by adding custom buttons, video narration, and integrate contents from other apps. Once sent or distributed, you can even check its analytics to better understand your audience.
Why Video Communication is Important for a Team
There's no denying that one of the most effective tools for business communication is through video. In fact, Forbes Insights research showed that seven out of ten executives believe that video conferencing enables employees to be more productive.
On the other hand, employees like how it brings them closer to each other. According to the same survey, video conferencing enhances the sense of connection among remote employees. Here are a few more things that video communication brings to any team:
Remote workers are better connected
Employees are happier
Stronger work bond
Improved communication
Effective use of resources and time
Integrate Video Tools for Marketing Communications Today
According to Albert Mehrabian, a communication expert, words only convey 7% of meaning; tone of voice is 38%, and body language is 55%. In the digital-first environment, problems in relaying information may arise because of factors that's unique to it, like misinterpretation because of the lack of tone in chat and text among others.
With the rise of video technologies that aim to address digital communication gaps, it's important to use video tools for marketing teams to improve efficiency. Not only that, video tools are also effective in bringing and converting for leads that help your business make profit.