Boost Your Marketing with

Interactive Videos
With Sharelo, effortlessly integrate dynamic video widgets, attention-grabbing pop-ups, and launch powerful Video Email Campaigns. Elevate your brand's storytelling, engage your audience more deeply, and drive higher conversions.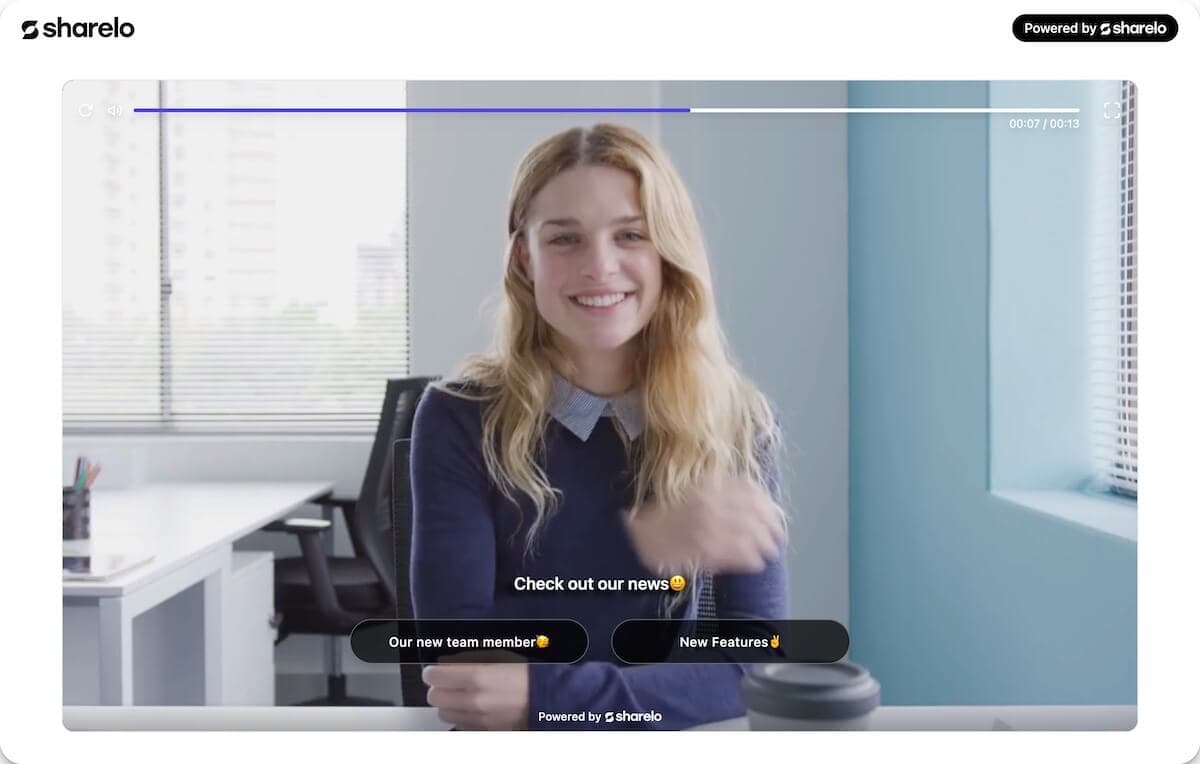 Sharelo for Marketing
Revolutionize Your Marketing with Interactive Videos
Deepen Audience Insights
Harness the power of Sharelo's user tracking through branching videos. Gain unparalleled insights into viewer preferences and behavior, enabling you to craft precision-targeted campaigns.
Amplify Engagement Rates
Elevate visitor interaction with interactive video widgets and pop-ups. Transform passive browsing into active engagement, driving higher conversion rates and memorable brand experiences.
Streamlined Video Email Campaigns
Supercharge your email marketing with interactive video newsletters. Integrate effortlessly with platforms like MailChimp, enhancing outreach with GIF previews, deep linking, and consistent branding.
Use Cases
How Sharelo Amplifies Marketing Results and Engages Potential Customers
Personalize Account Based Marketing
with Video
In the hyper-targeted realm of Account Based Marketing (ABM), personalization is the key to success. Use Sharelo's interactive video emails to tailor your outreach for specific accounts or segments. By delivering a customized experience right in their inbox, you strengthen your brand's rapport and set the stage for fruitful engagements.
Interactive Video Newsletters

for Continued Engagement

Stay top-of-mind and consistently engage your subscribers with Sharelo's interactive video newsletters. With GIF previews and engaging video content, transform your regular newsletter outreach into a vibrant, clickable experience, leading to higher open rates and deeper engagement.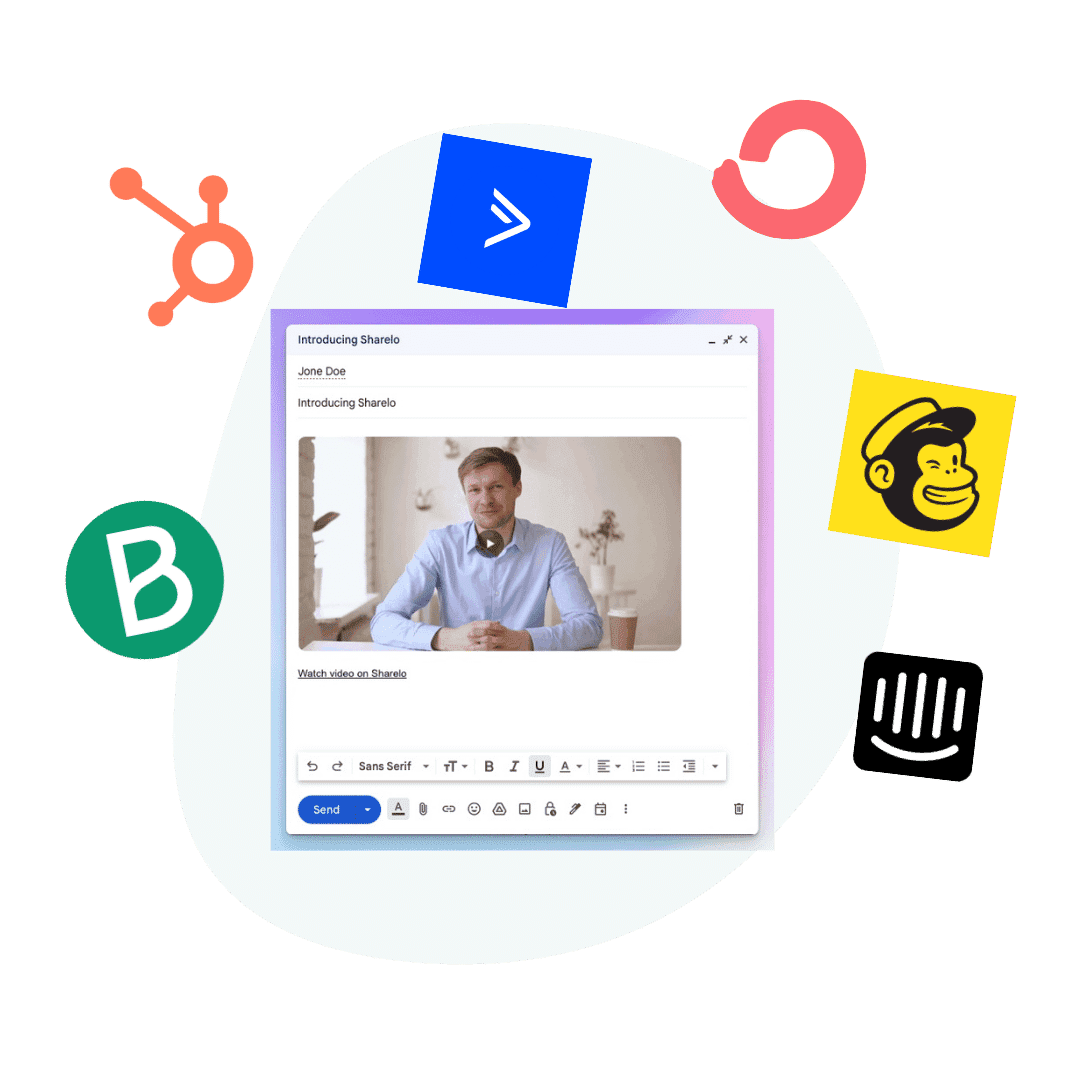 Boost Website Engagement

with Video Widgets

Elevate your website's user experience using Sharelo's interactive video widgets. Seamlessly integrate detailed product demos, captivating user testimonials, and more, directly into your site's layout. By offering visitors an engaging interactive journey, you promote deeper interest, longer page visits, and higher conversion rates.
Advanced Analytics

for Precision Marketing

Dive deep into audience interactions with Sharelo's comprehensive video metrics. Track impressions, play counts, and individual viewer engagement patterns. With these insights, refine your content strategy, tailor your outreach, and ensure you're hitting the mark every time. With Sharelo, every marketing move is data-backed.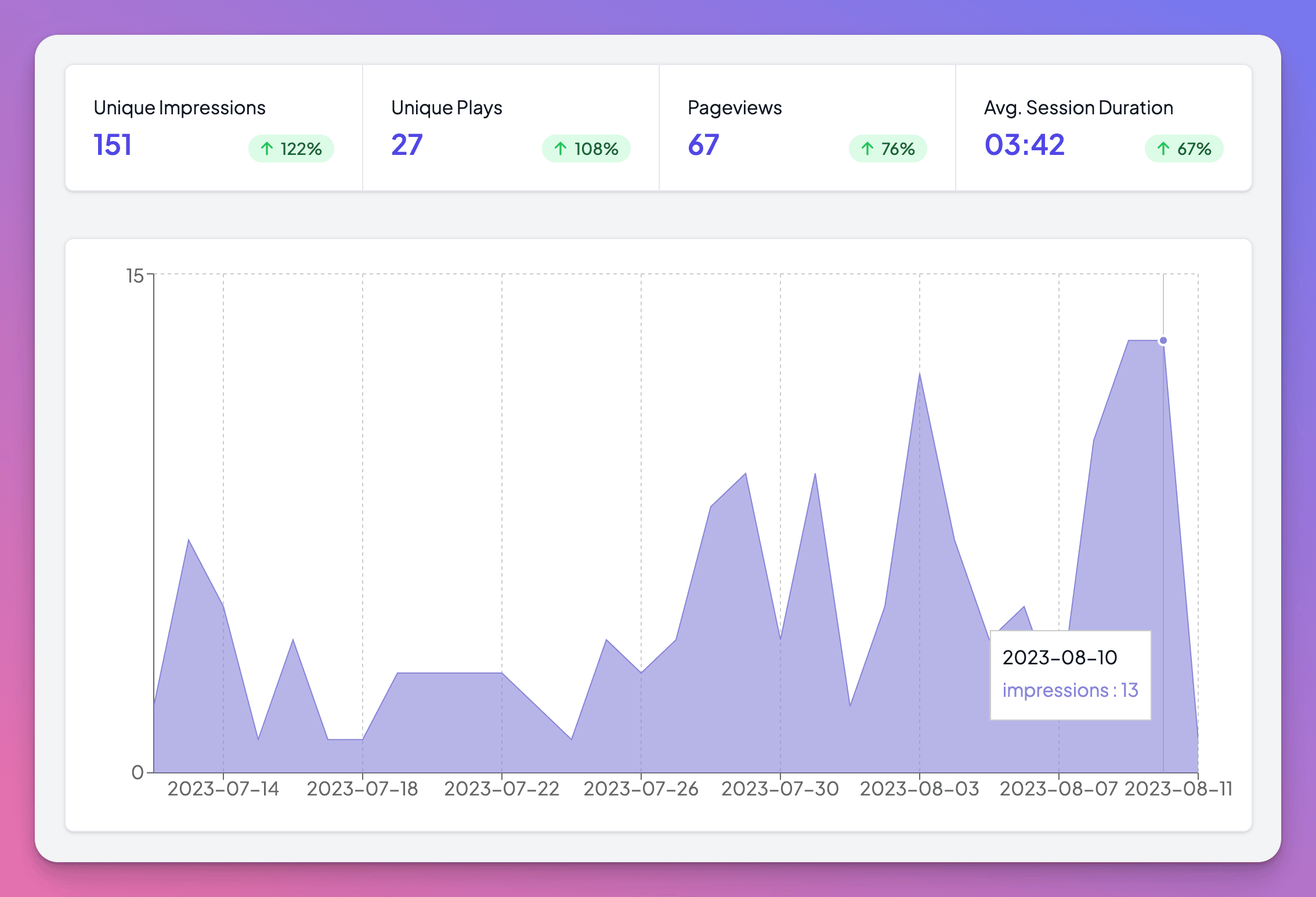 How Sharelo Works
Discover how effortlessly you can craft engaging interactive videos. Dive into our quick product demo now.