Score More Sales with These Amazing Video Tools for Virtual Sales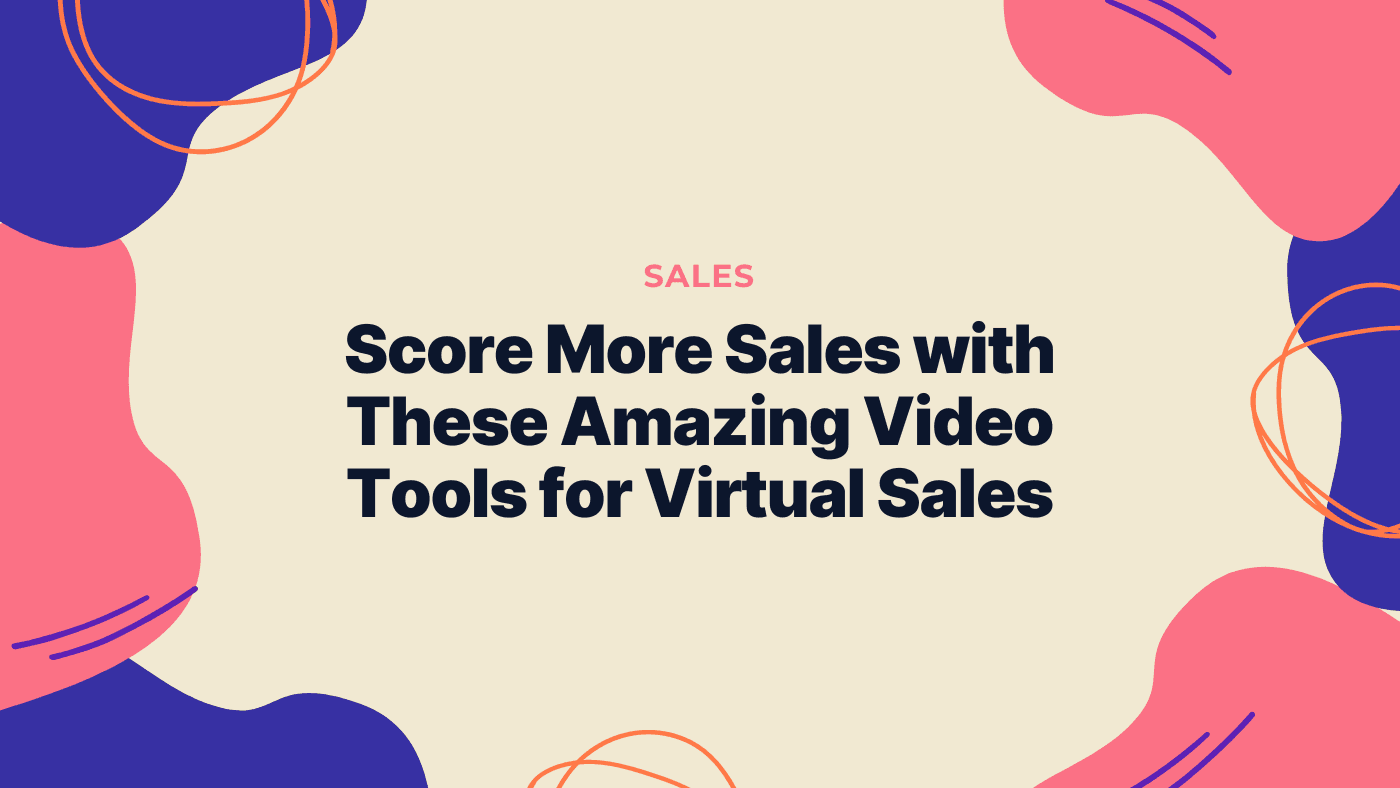 Sales meetings and presentations have been essential to connecting and closing deals between buyers and sellers. In today's virtual sales world, video tools have become critical to creating engaging conversations and convincing prospects to close deals. We'll discuss why video tools are so crucial for virtual sales, how they can help you increase leads, close more deals, and help you understand the benefits of using excellent video tools for virtual sales.
With the right strategies and video-enriched communication technologies, you can create an effective virtual sales force that will make an impression on your clients.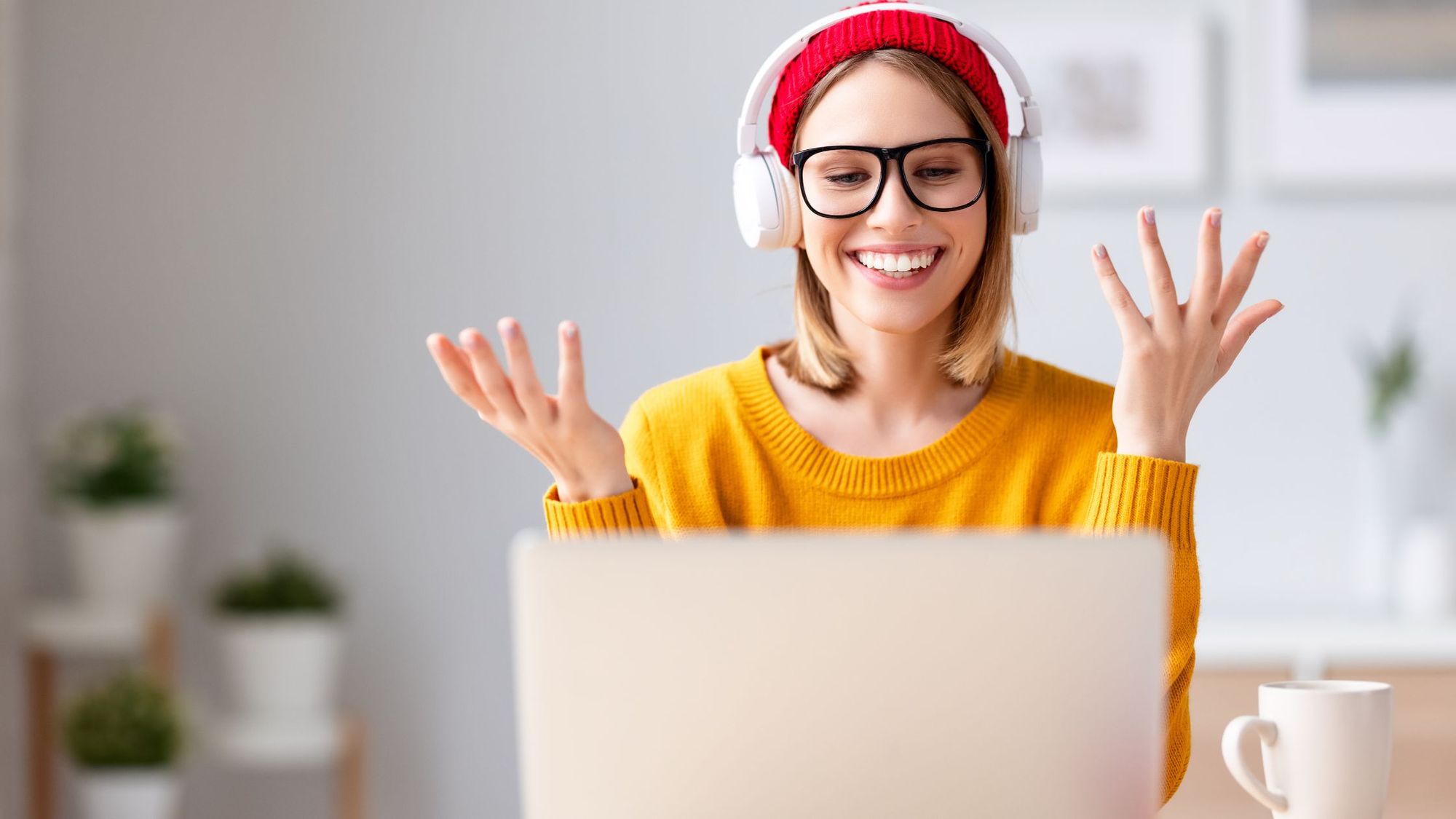 The Benefits of Using Video Tools
Here we'll discuss how you can use video tools to attract more customers or leads, engage them with meaningful content, and close more deals. So let's dive in and explore the benefits of using video tools to connect with your customers:
🤩
Highly engaging - people love watching videos and are likelier to engage with your content if it's in video form, especially if it's personalized, which makes it highly engaging.
💡
Showcase your brand - videos are a great way to showcase your brand. You can add visuals, music, and other elements that make your video look professional and polished.
🧑🏻‍💻
Content Creation - you can use videos to create content from tutorials and webinars to product demos and conference presentations.
💡
Ease of sharing - upload your videos to social media or embed them on your website to share them easily with your clients or customers.
Using video messages in customer success has been an important strategy to take your business to the next level.
Awesome Video Tools For Virtual Sales
Creating a video and using video tools for sales can be challenging, so we have developed a list of excellent video tools for virtual sales that are productive, easy, and engaging. Each of these tools is to host or join remote meetings or share video messages with presentations to clients or colleagues. Here are some of the most potent video tools for virtual sales: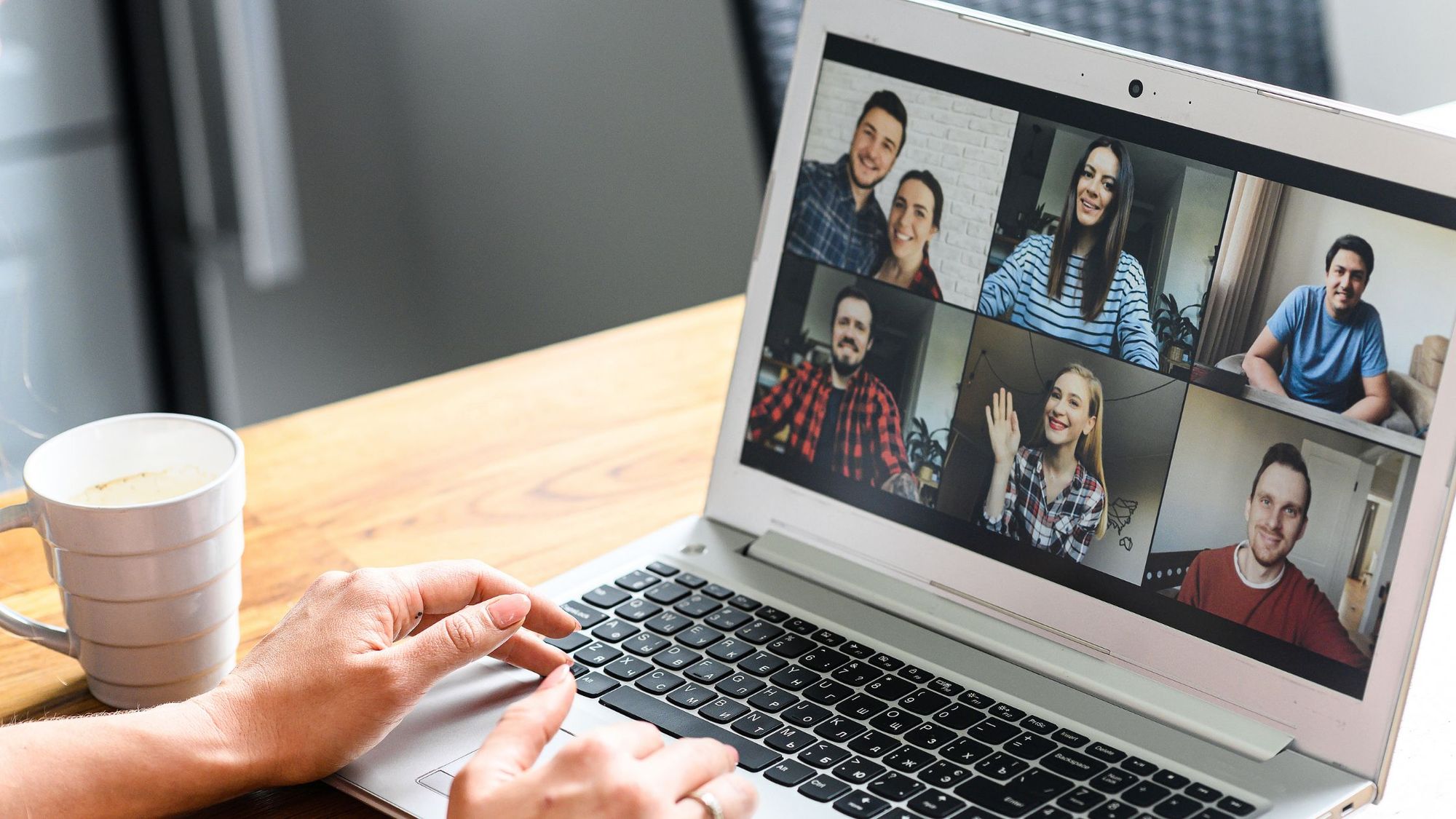 One of the most popular and most used for video conferencing nowadays is Zoom, and it allows sales professionals to have face-to-face conversations with clients and leads anywhere and anytime. This video helps build trust and rapport with authorities, which is critical to successful sales.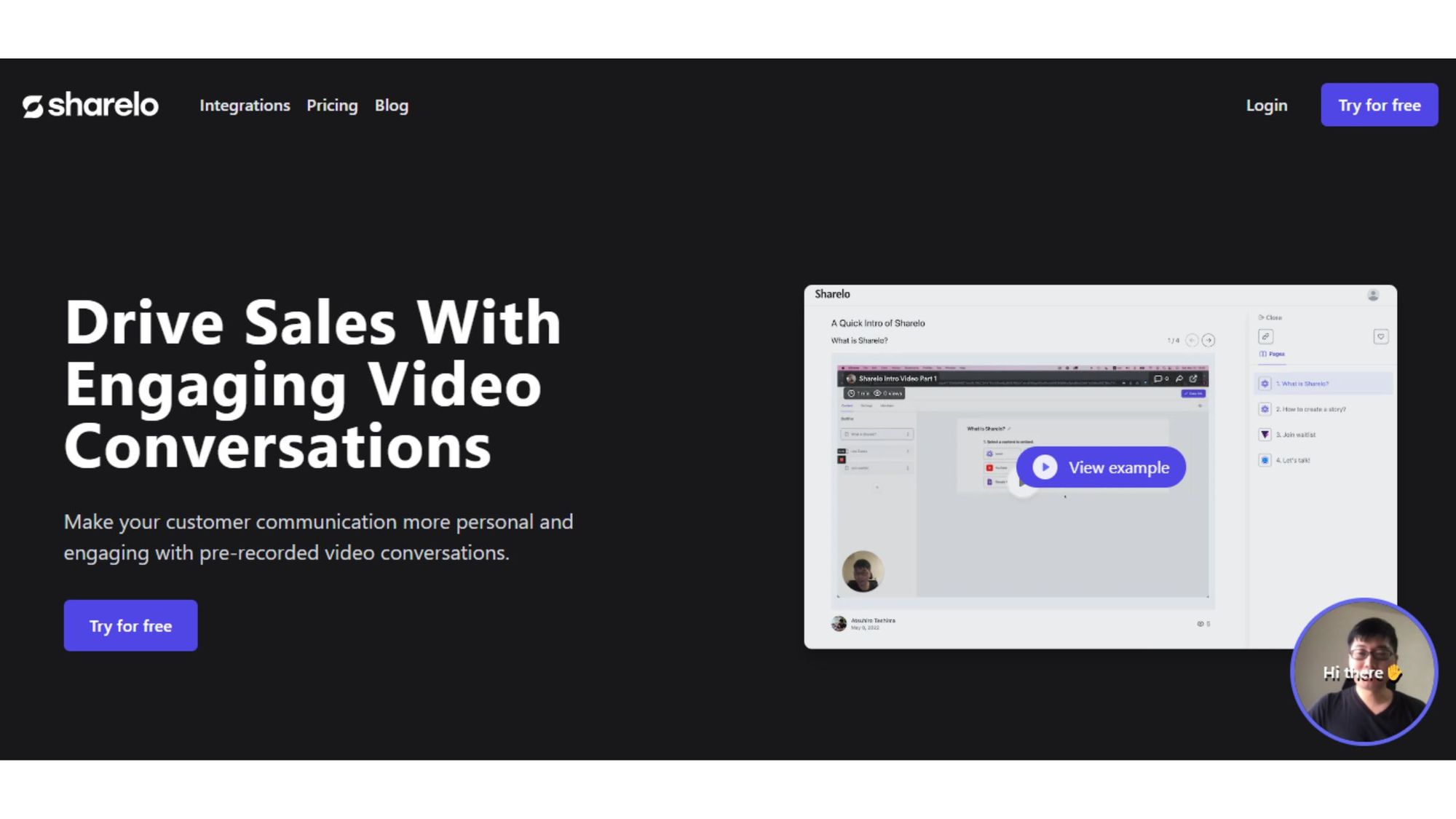 The best engaging video app for customer success is Sharelo. It allows you to record or upload videos that you can use for video conversations and embed videos and other video recording tools. You can add supporting content to your videos, like text, images, and other multimedia content, to capture your audience. Its branching feature gives viewers options and drives actions such as scheduling a meeting or filling out a form. The best part is you can share and get insights to see how your video is performing.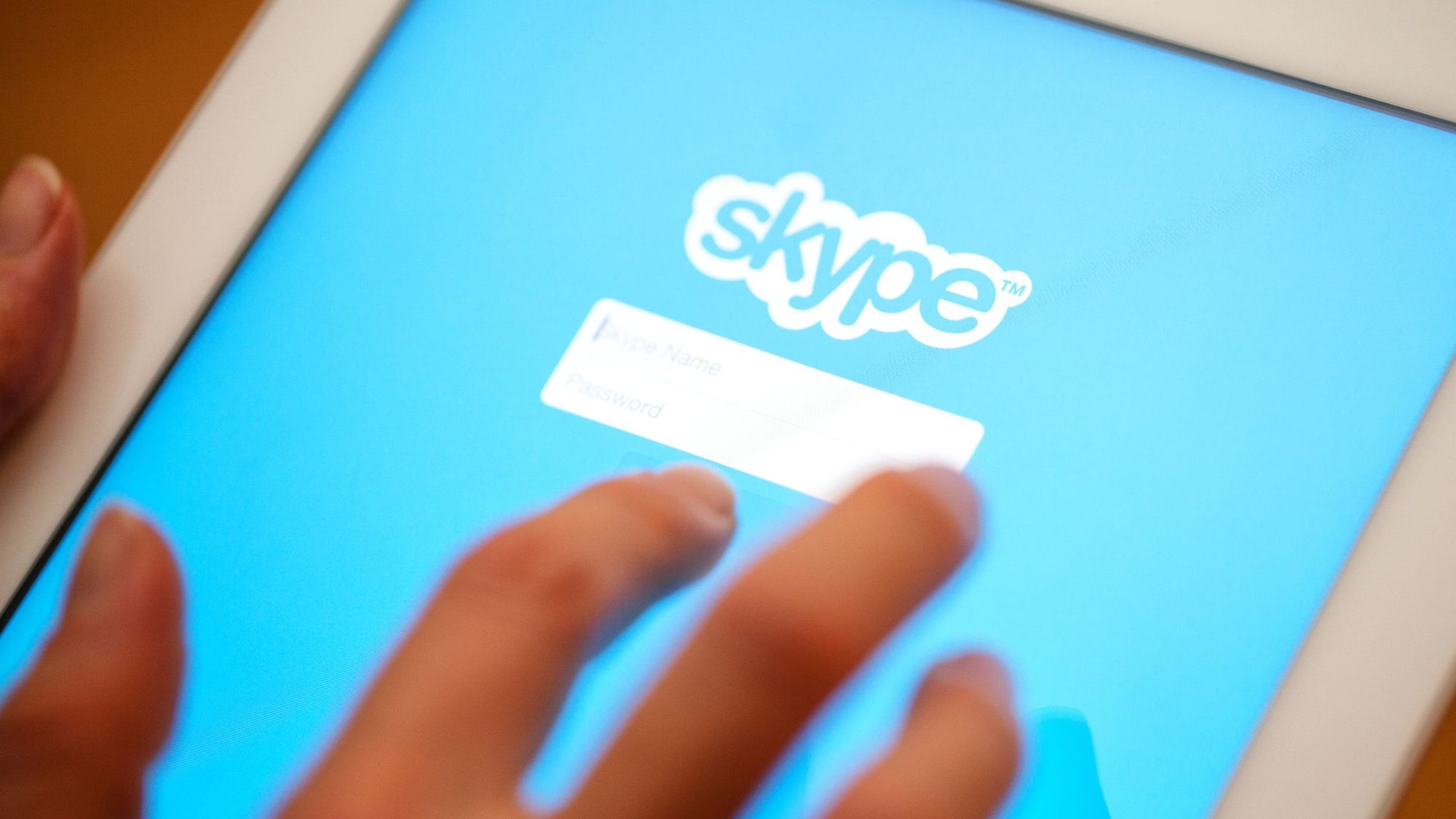 Share video and audio with individuals or groups through Skype; this easy-to-use and set-up tool is one of the cost-effective solutions for communicating with others, especially for long-distance and international calls. With this tool, enjoy video calls and more on various devices, including computers, smartphones, and tablets.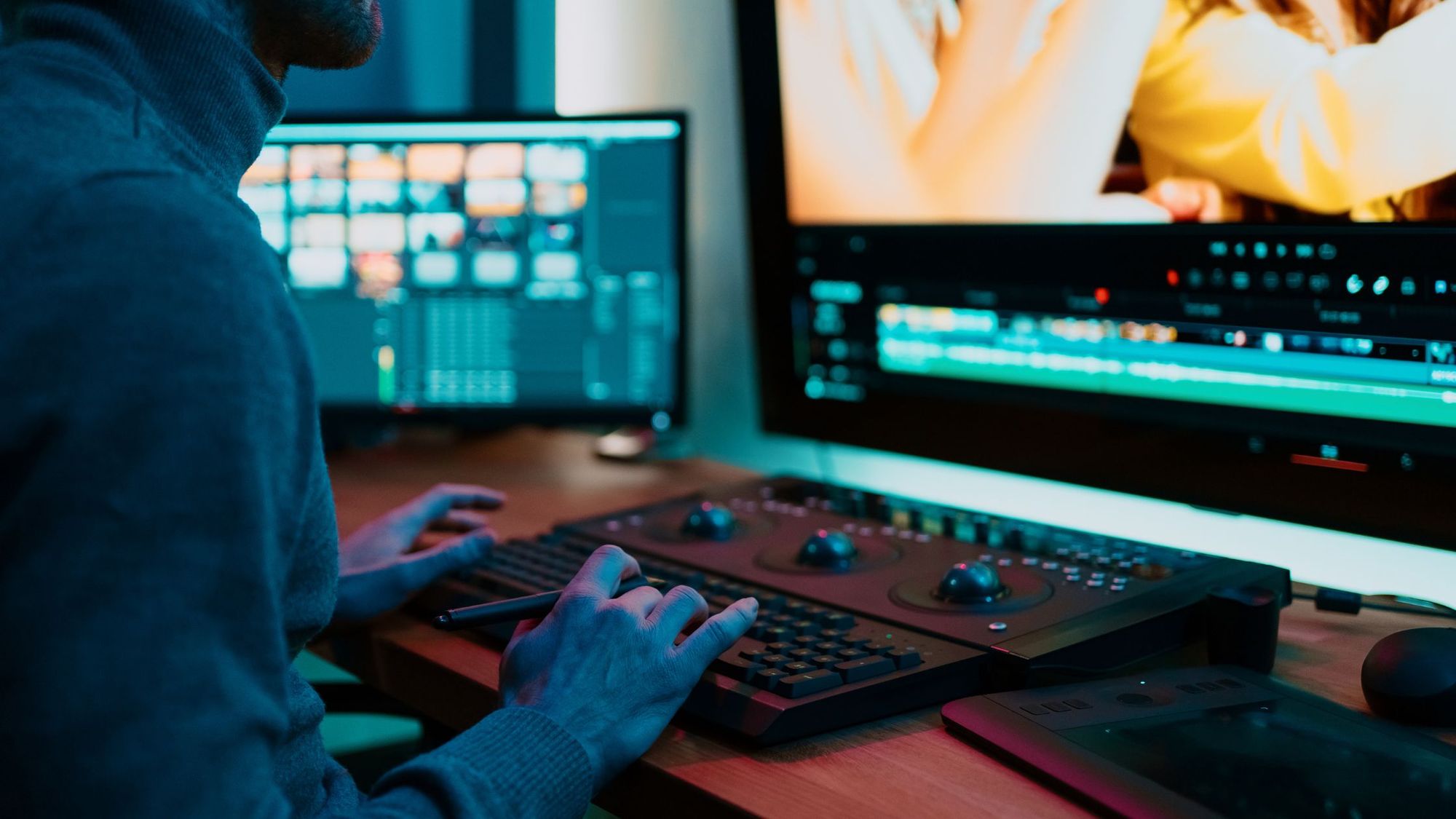 Loom is a screen recording and video messaging tool that makes it easy to create and share videos and can integrate with other tools like Google Drive and Slack. This tool has been one of the most popular ones for video presentations and if you need to send instructional videos to someone.
While these tools have unique features and benefits, choosing the tool best suits your business needs and your team's preference is the key. It's essential to keep in mind that virtual tools can be an effective way to supplement traditional sales methods. Still, they are not a replacement for building relationships and making personal connections.
Helpful Tips to Use These Video Tools
Learn how to optimize these video tools for virtual sales.
When using video for virtual sales, it's essential to:
Have a stable internet connection: Ensure you have a fast and stable internet connection to avoid disruptions during video calls or webinars.
Use a high-quality camera and microphone: High-quality video and audio are crucial for effective communication during virtual sales.
Have an organized and well-lit workspace or background: Make sure your workspace is well-organized, well-lit, and free from distractions to create a professional and focused environment.
Practice good video etiquette: Dress appropriately, make eye contact, and use good body language to create a positive impression on the customer.
By optimizing these video tools for virtual sales, businesses can create engaging and compelling virtual sales experiences that lead to increased lead generation and conversions.
Final Thoughts
Connect with your customers deeper using these excellent video tools for virtual sales. Conduct virtual meetings, webinars, and conferences to generate leads and create videos that you can share to broaden the customer experience and help you close more deals.
Video tools like Sharelo can also help businesses succeed by providing the ability to track and analyze metrics to make data-driven decisions. In today's competitive marketplace, virtual sales are no longer an option but a necessity. Subscribe to our newsletter for more updates and tips for customer success through video.