What Are Interactive Video Tools?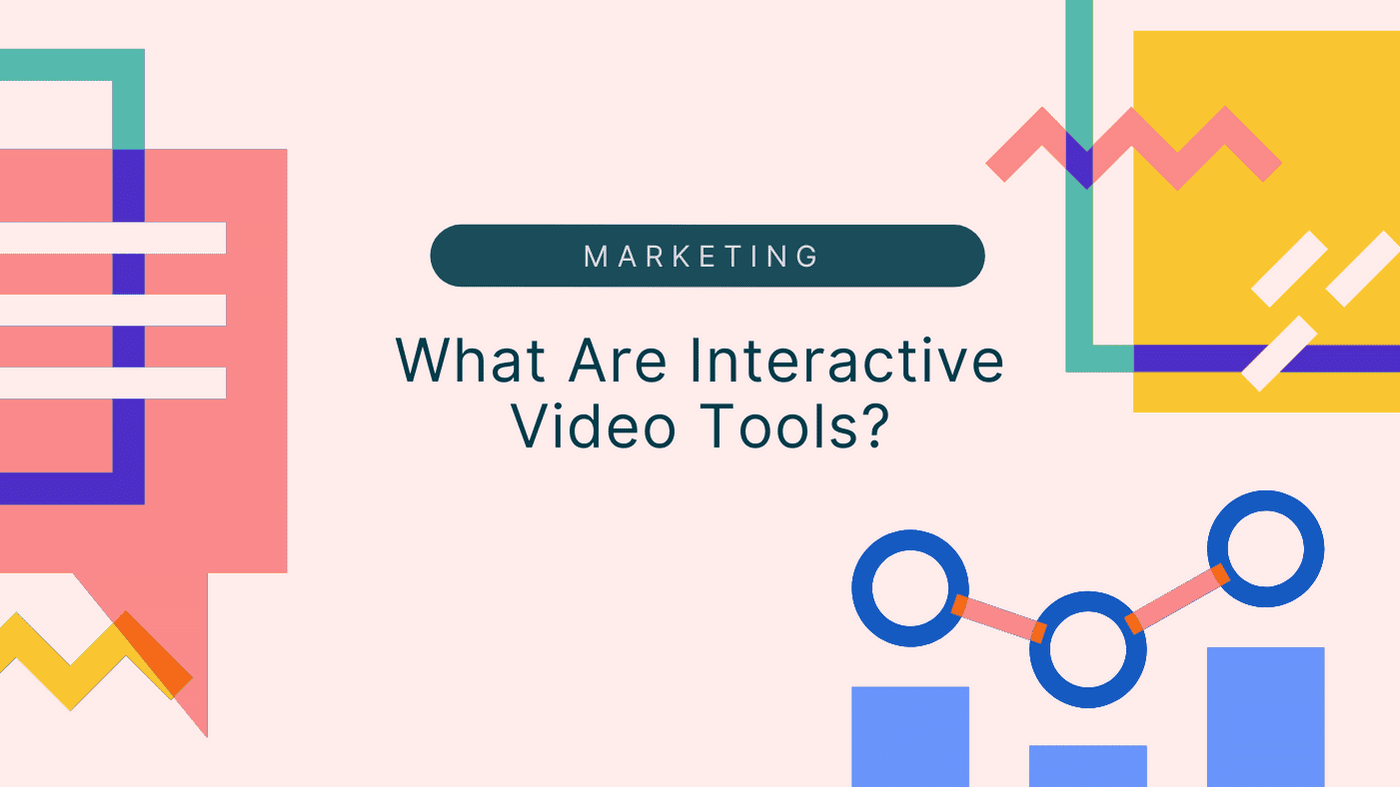 In the age of digital marketing, interactive video tools have become an increasingly popular means of standing out from the competition.
With so many statistics showing that people prefer interactive video over other types of content, it's no wonder businesses are struggling to find ways to integrate this technology into their existing marketing strategies.
So what are interactive video tools, and why are they so popular?
What Is An Interactive Video?
Interactive video is a type of digital video that allows the viewer to interact with the content in some way, such as by clicking on links or making choices that affect the outcome of the video.
Interactive videos are often used in marketing and e-learning but can also be used for entertainment or informational purposes.
Why Use Interactive Video Tools?
Interactive video tools are software platforms that enable users to create, edit and publish interactive videos.
A well-designed interactive video will keep your audience engaged, help you deliver the right message at the right time, and increase sales.
In fact, it's the most effective method of capturing attention and converting viewers into customers.
Interactive video can help businesses in several ways, including:
Marketing
Shoppable Video
Employment Enablement
Customer Enablement
Lead Generation
Virtual Events
E-learning
We've compiled a list of the top interactive video tools that can handle every interactive task. We chose the tools below because of their useful features and benefits to the user.
7 Best Interactive Video Tools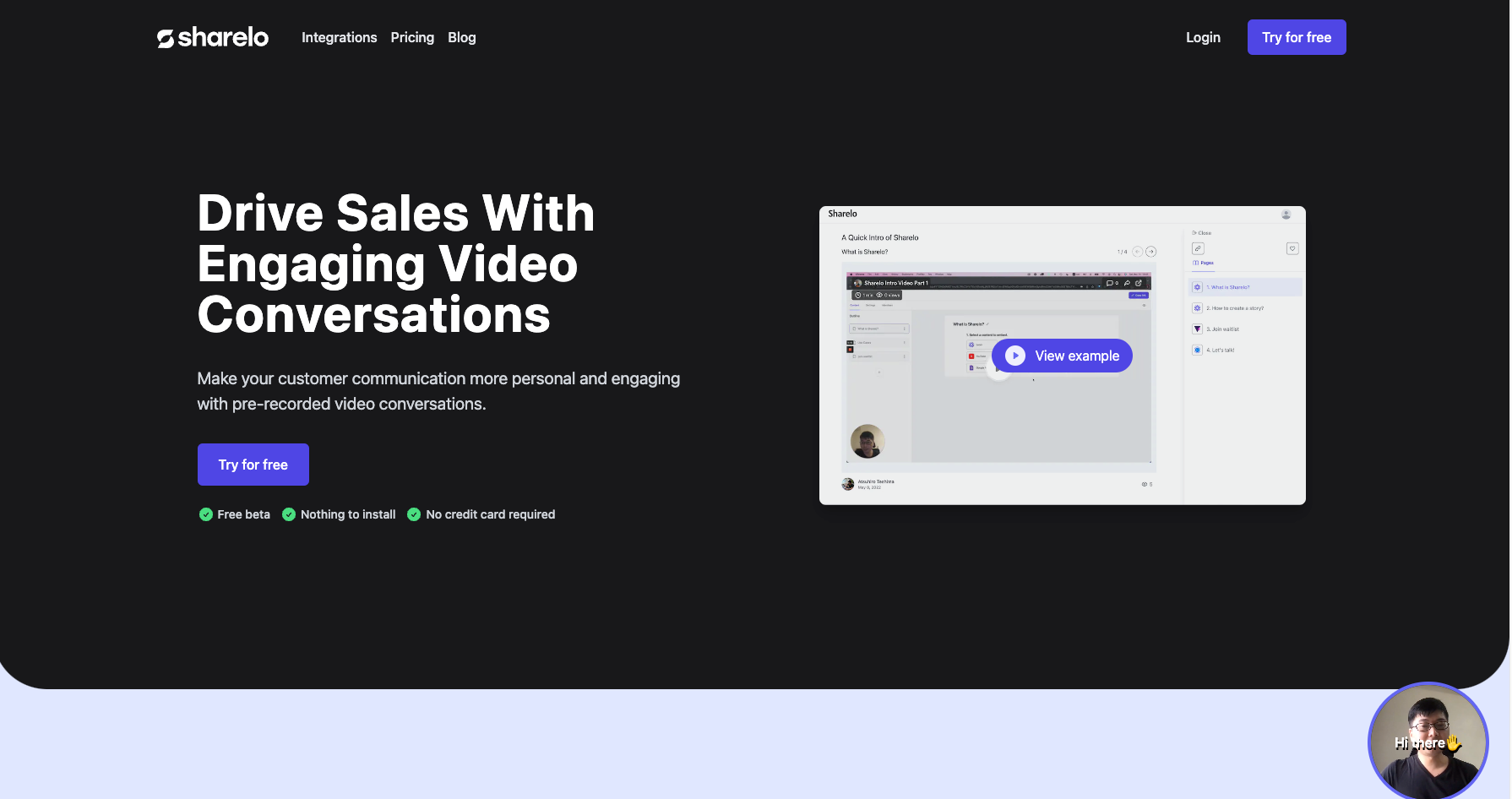 Sharelo is the most outstanding interactive video platform, mainly if your company is focused on Sales and Marketing.
It allows users to quickly construct interactive multi-page stories from videos, forms, documents, presentations, and other information, making it a valuable tool for sales and marketing.
Sharelo Key Features
Proposal slides
Document sharing with explanation video
Lead qualification
Deal prioritization with analytics data
Client testimonials with documents
Product demonstration with MTG scheduler
Event descriptions with registration forms
Video training for onboarding new customer
Collecting feedback from existing clients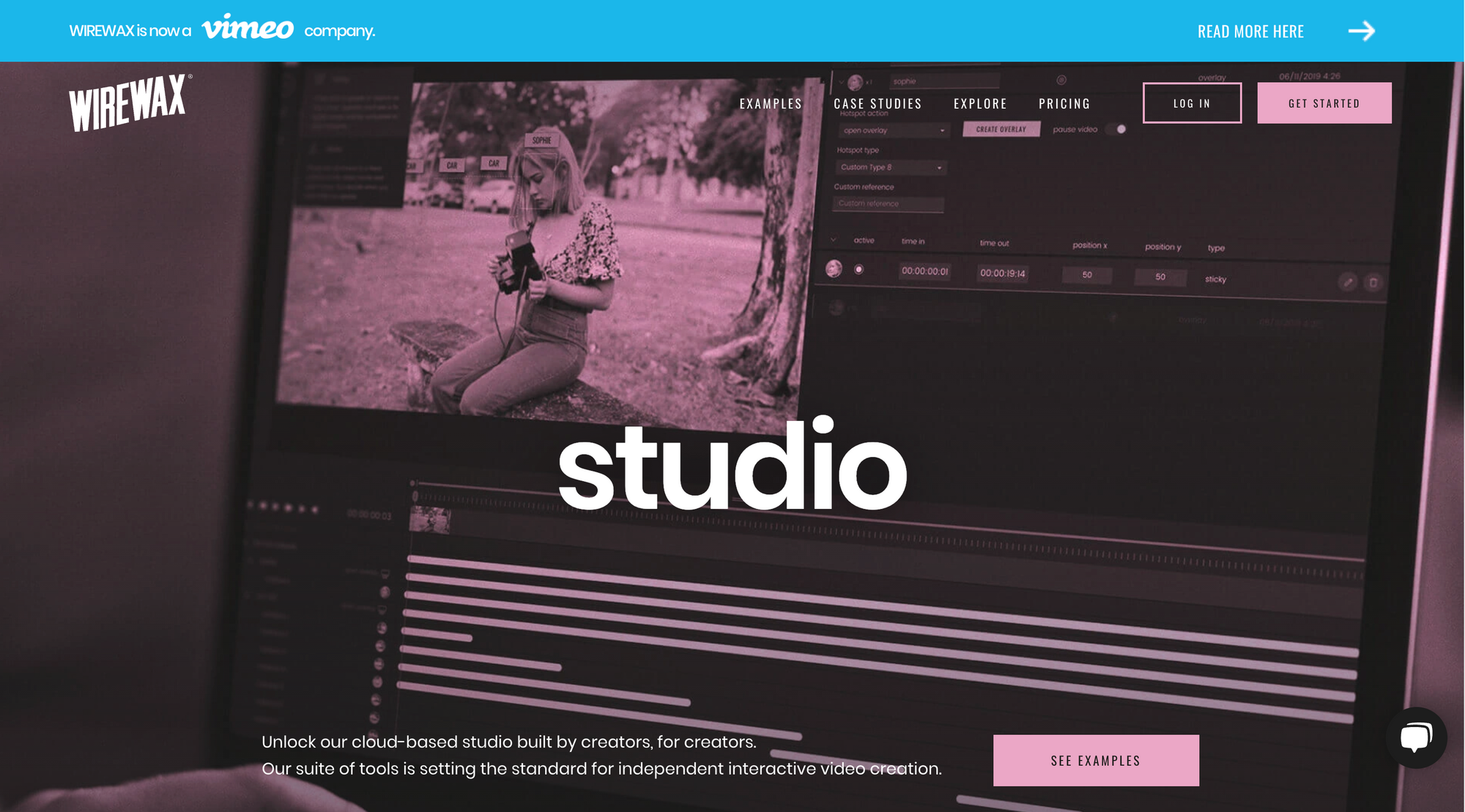 Wirewax is an interactive video editor that provides features like hotspots, branching, 360-degree experiences, slider views, and more. Webinars and video guides are also available to assist users in getting started with the program.
Online retailers mostly use WireWax, but you can also use it to make tutorials and other educational resources.
Wirewax Key Features
Quick interface
Stylish dashboard
Time-dependent branching
Personalized hotspots
Multi-channels for publication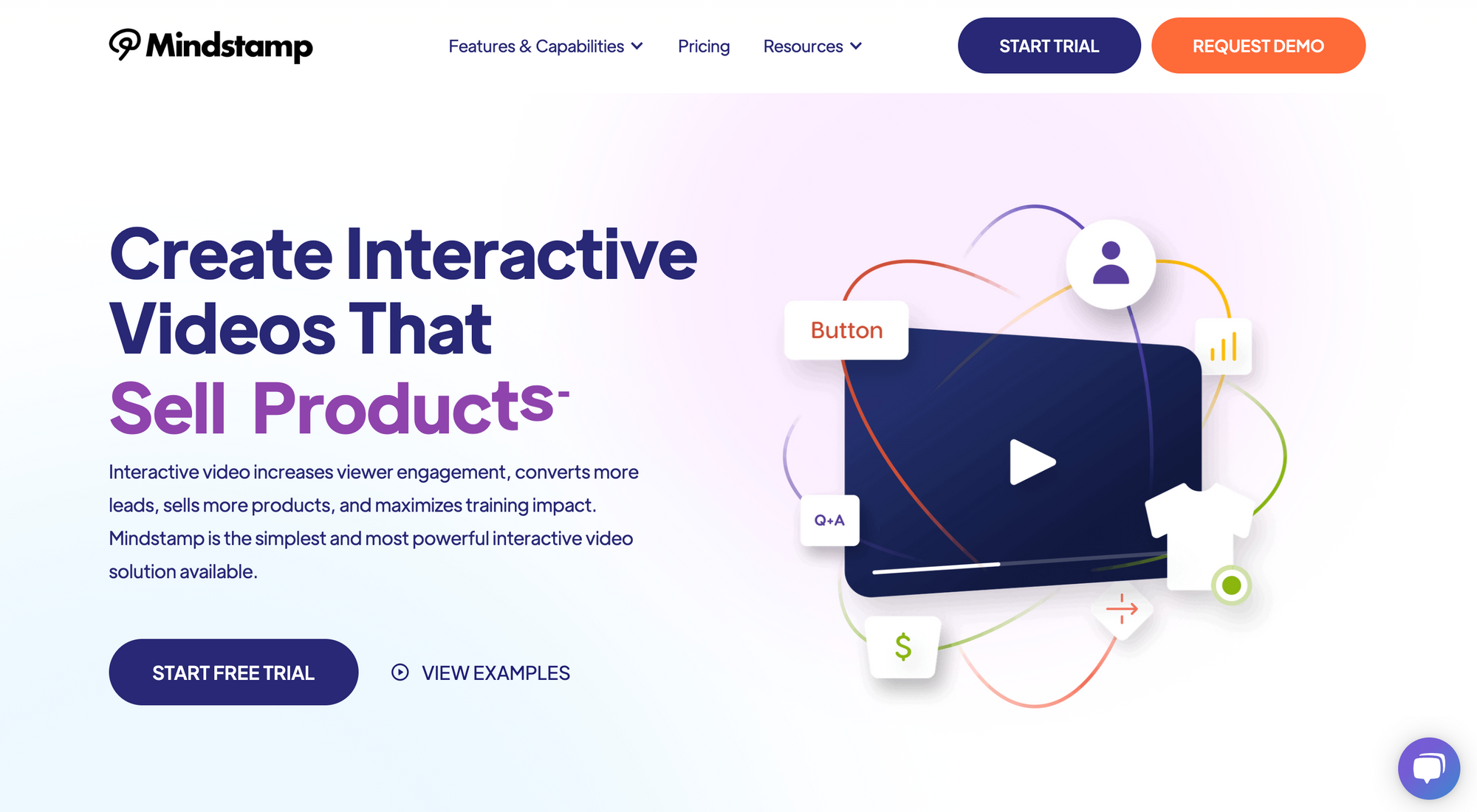 With Mindstamp, you can make your videos into interactive stories or product presentations by including graphics that viewers may click on depending on their own preferences.
Labeling products and tagging product data are all possible using hotspots and CTA components.
Mindstamp Key Features
Hotspots
Questionnaire
Integrates with HubSpot CRM
Clickable images
Video and voice clips
Analytics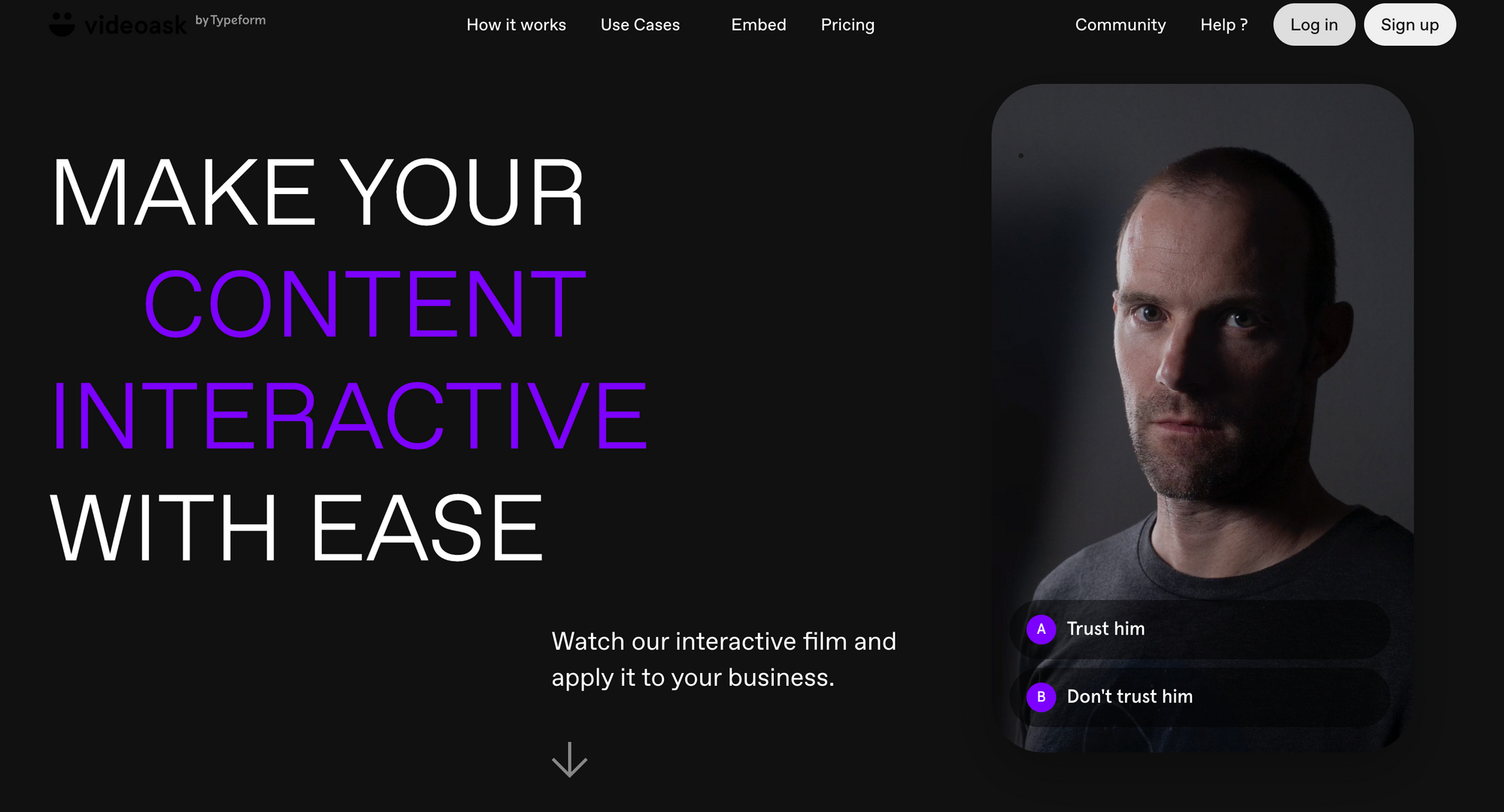 VideoAsk allows you to cultivate connections with leads instead of delivering interactive marketing and sales features to attract their interest.
This program enables you to communicate with potential customers through recorded video messages and interactive calls to action.
You may use the provided video time to construct a whole sales funnel, from the first contact to the final close.
VideoAsk Key Features
Simple video recording
CTA choices include text, audio, and video
Questionnaire
Email collection forms
Team management
Options for scheduling appointments
Third-party apps integration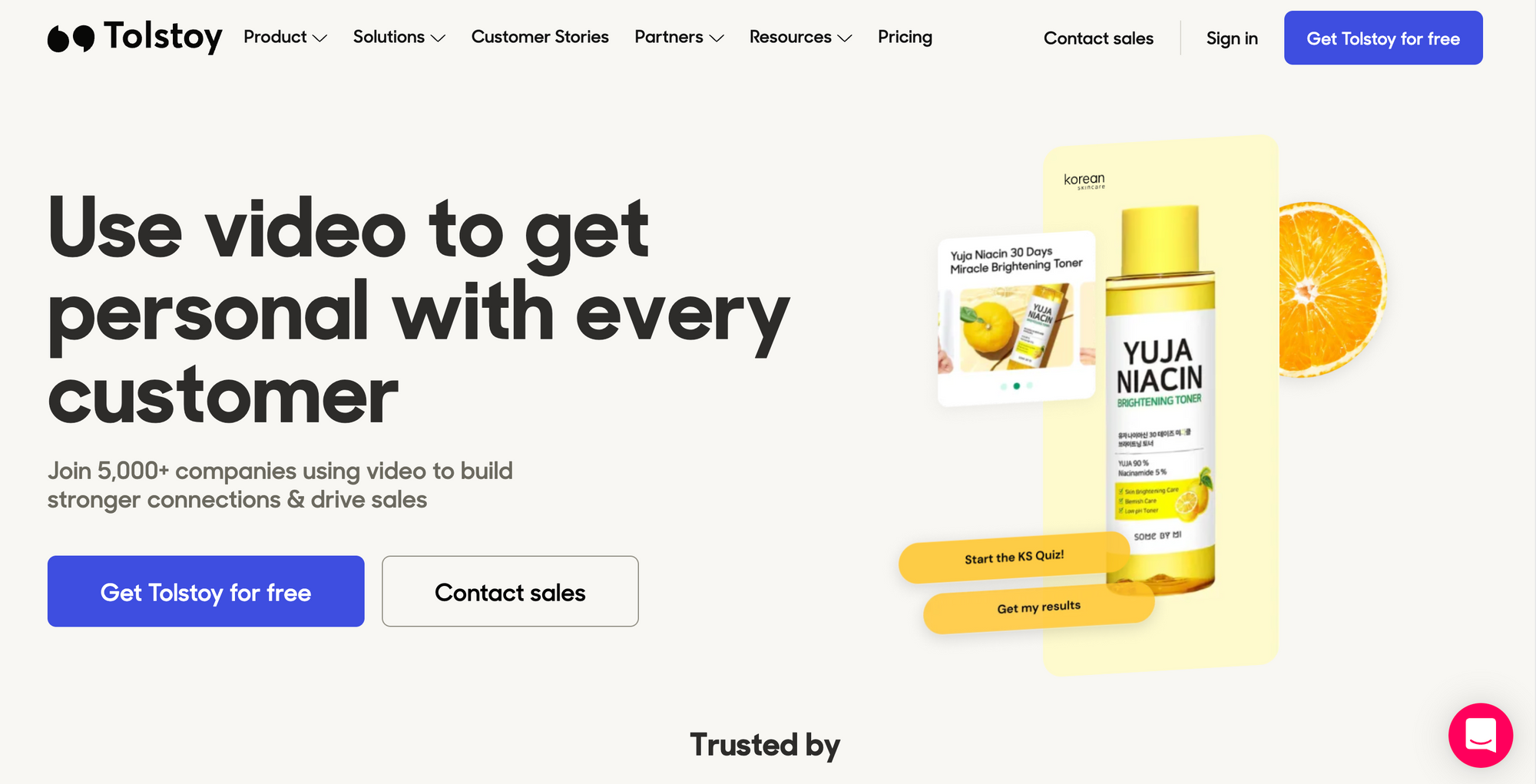 With the aid of the interactive video platform Tolstoy, people may have comprehensive and personalized talks on a large scale.
Users of Monday.com may sync their Tolstoy videos and track each viewer interaction with the help of the Tolstoy app, all while easily managing leads and audience selections in organized columns.
Tolstoy may be embedded in emails, LinkedIn messages, or landing sites to help prep prospects.
Tolstoy Key Features
Branching videos
Integrates with Monday.com
Video feeds and stories
Quizzes
Eko Studio is a tool developed by Eko, a shoppable video platform that allows users to create interactive, branching videos that facilitate personal customer narratives.
Though the platform makes it simple for users to build up their systems, there may be better options if you need to design for a wide range of interactions.
Eko Key Features
Customized branching
Simple interactive elements
Soundtrack collection
Option for preset designs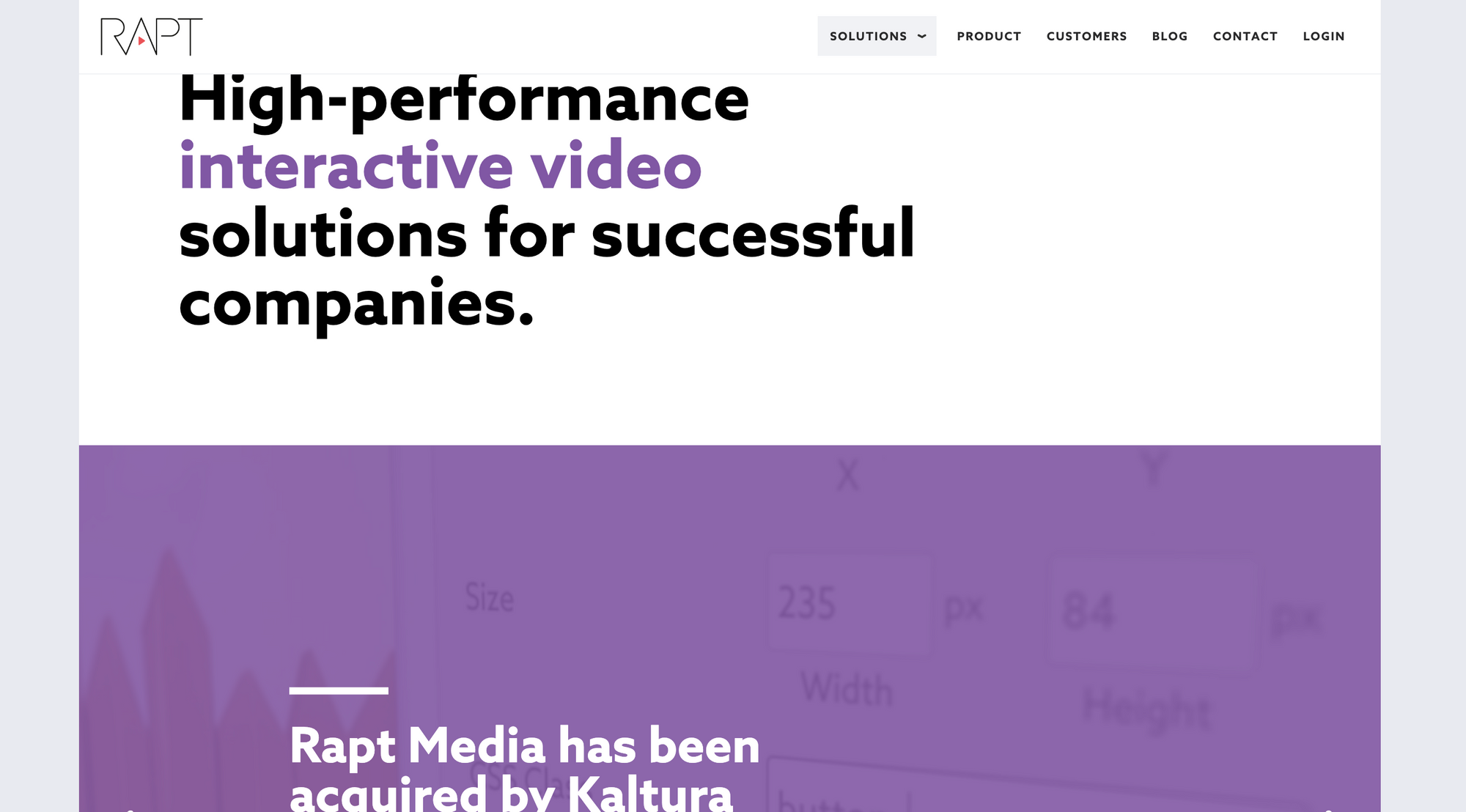 With Rapt, you can make, share, and analyze interactive videos effortlessly due to its comprehensive cloud-based design.
You can include interactive elements and branching stories into your films with a few easy drag-and-drops.
The videos may be added to any HTML-enabled platform, such as a website, blog, or mobile application.
Rapt Key Features
Clickable hotspots and buttons
Drag and drop
Analytics
Recruitment and onboarding
Sales training
Product tutorial
Final Thoughts: What Are Interactive Video Tools?
Interactive video tools are a new way to engage your audience and make your content more dynamic. They provide an opportunity for you to add value to your existing video content by adding interactivity, which can be used as a way to deliver more information or engage users in different ways.
Discover the one that best suits your campaign's needs, and launch your first interactive video.
Check out this guide on how to create your first story for more information.