Boost Your Sales

With Shoppable Videos
Make it easy for customers to shop directly from your videos with Sharelo's shoppable video solution.
Choose the Perfect Shoppable Video Display for Your Website
Unlock the full potential of your shoppable videos by exploring our variety of options to showcase and engage with your audience. Choose from captivating stories, stunning grids, dynamic carousels, and more to take your online store to the next level!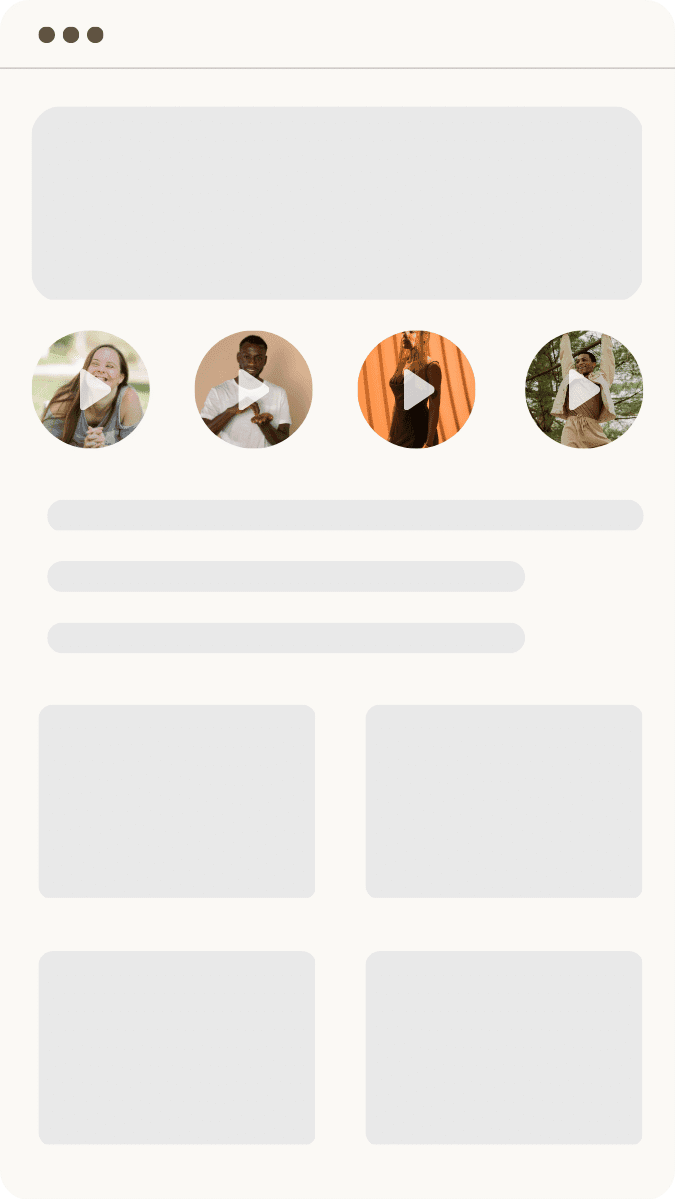 Stories
Perfect for creating a quick, immersive experience that takes visitors through a sequence of videos with minimal effort.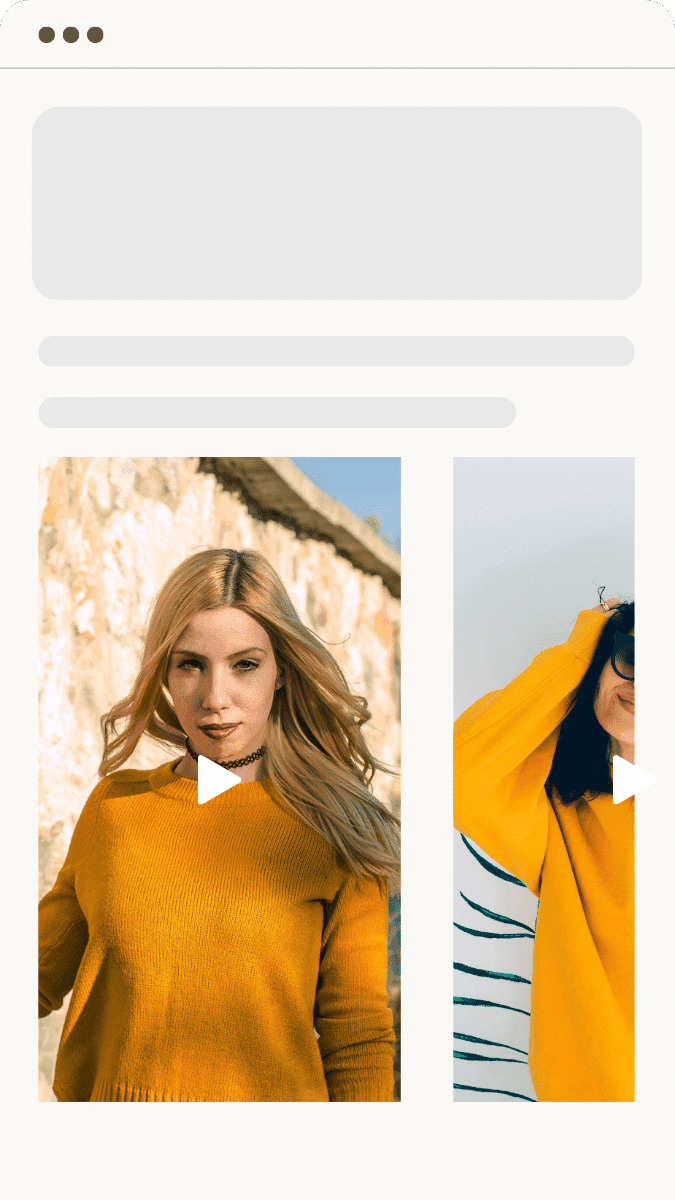 Carousel
Great for displaying a collection of videos, each one showcasing a different product or category.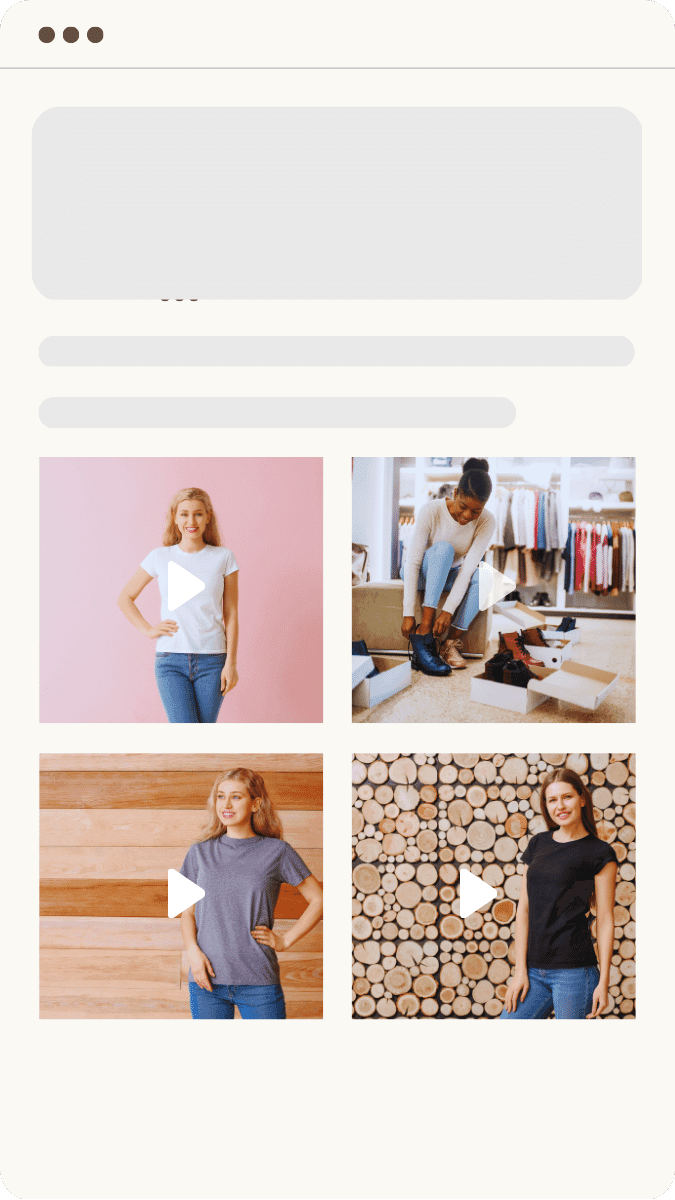 Grid
Ideal for displaying a larger collection of videos or products, with a more organized and visually appealing layout.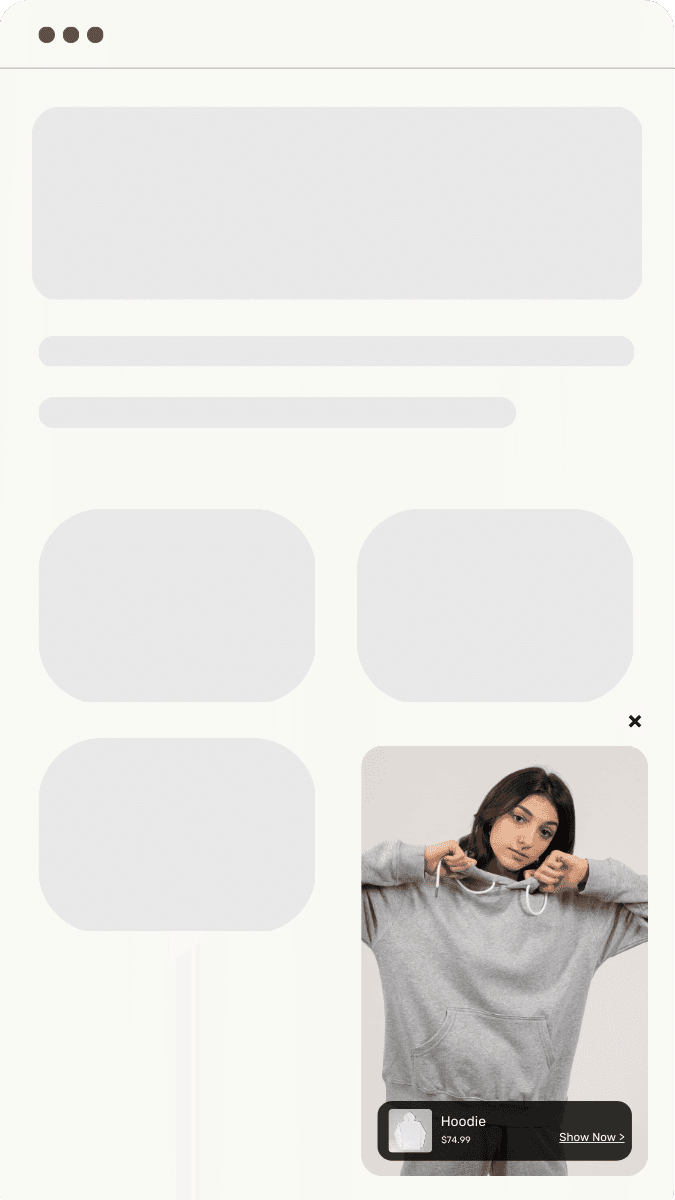 Floating Widget
This type of shoppable video is perfect for keeping your products top of mind as visitors browse your website, with a small and unobtrusive widget that always stays visible.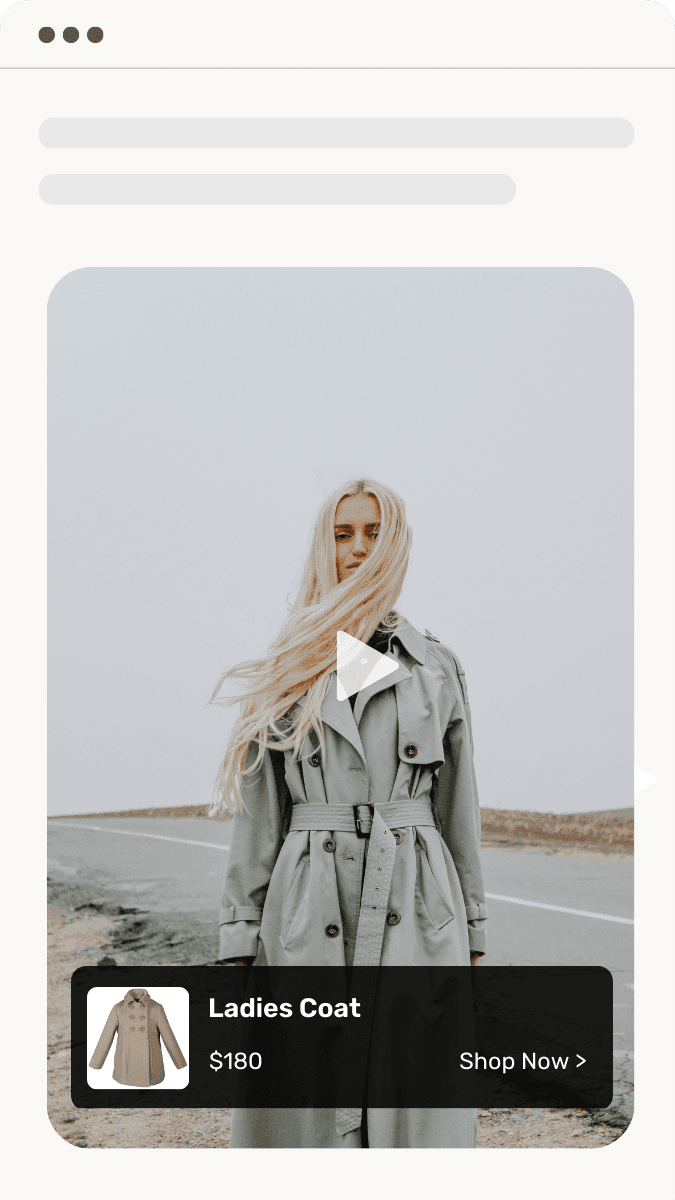 Video Landing Page
Use this type of shoppable video to create a more immersive and engaging experience for your visitors, with a full-screen video and a clear call-to-action.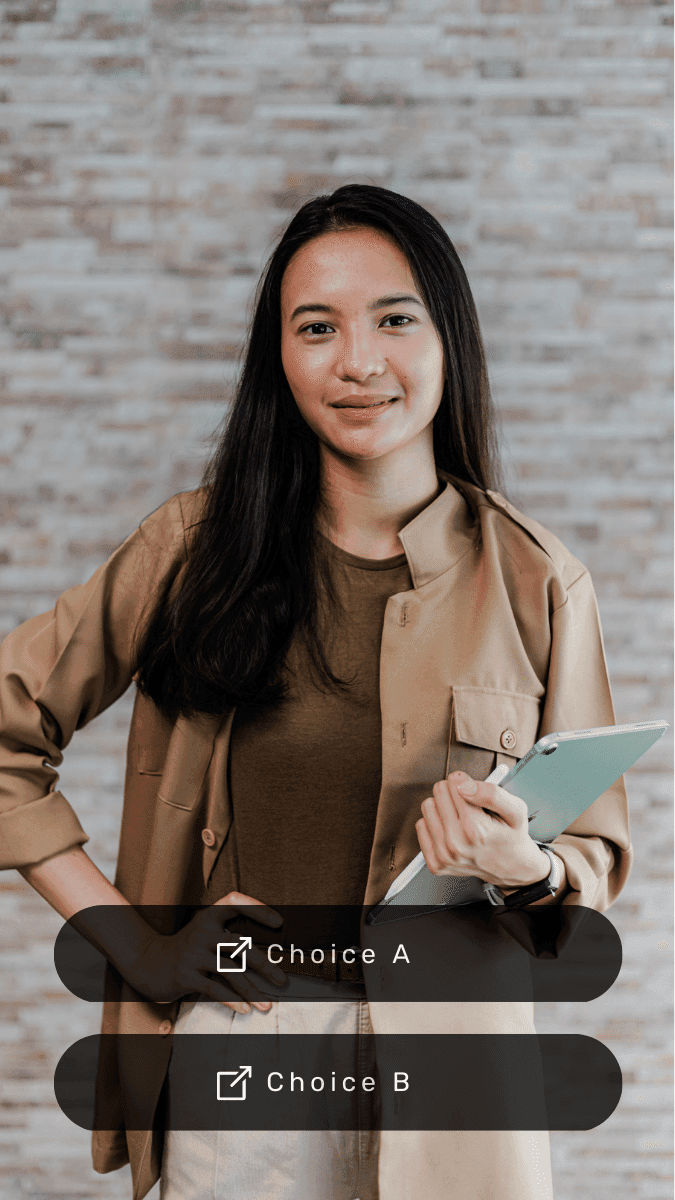 Interactive Video
Use this type of shoppable video when you want to create a more personalized and interactive experience, with product recommendations based on the visitor's choices and preferences.
Drive more results with cutting-edge shoppable video experience
Be among the first to offer your customers the future of e-commerce with our shoppable video feature, now available for Shopify stores. Join our waitlist today and be the first to experience this revolutionary technology that will take your online shopping experience to the next level.
Shopify Integration

Connect your Shopify store with Sharelo and start creating shoppable videos in minutes.

Blazing Fast

Our video hosting and delivery are optimized for mobile devices, and our code ensures that your website's performance remains unaffected.

Analytics

Unlock the power of your videos with integrated analytics. Track performance, optimize content, and convert more customers.