Understanding What A Shoppable Video Is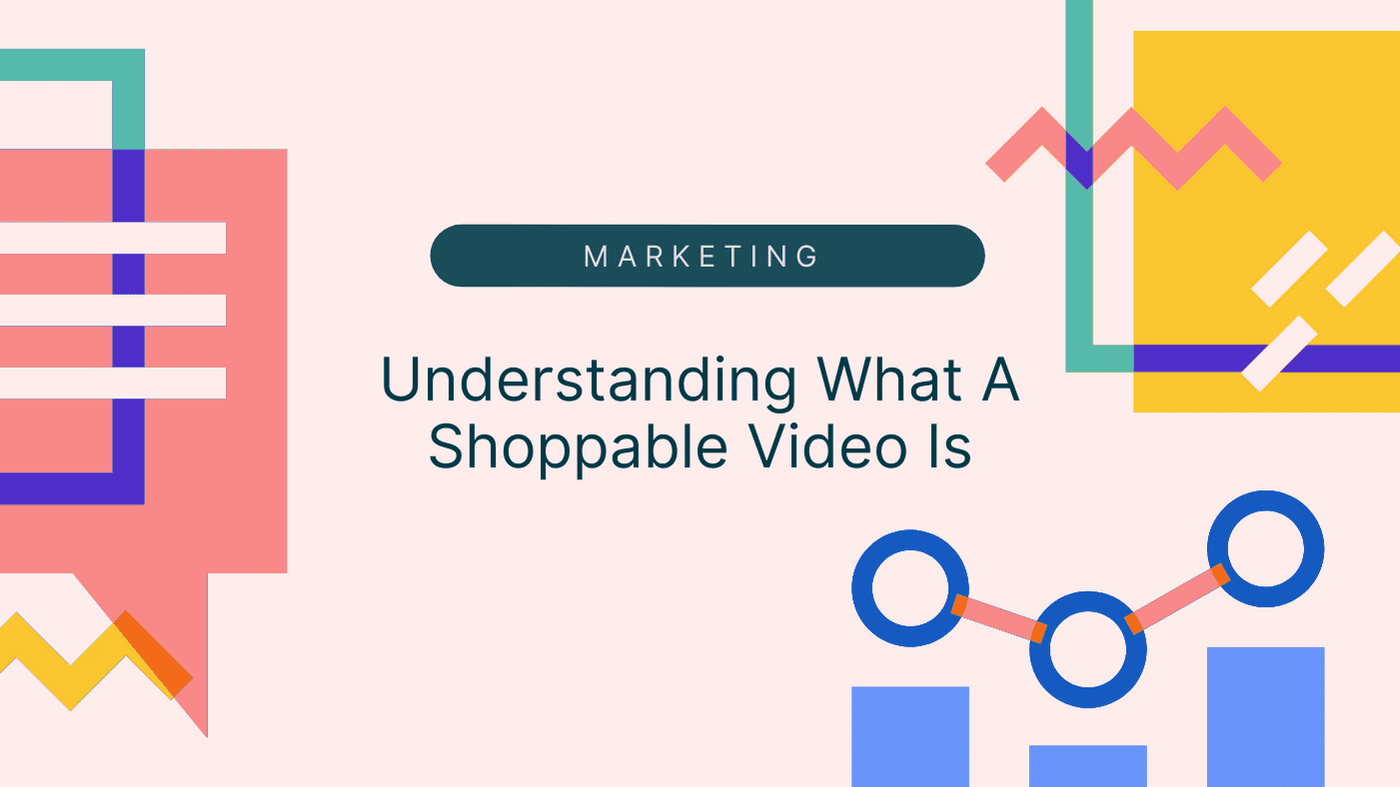 Imagine watching a video of your favorite influencer showing off their latest outfits and accessories. As you admire their style, you notice that some items have clickable icons on them. You click on one of them and a pop-up window appears with more information about the product, such as the brand, price, and reviews. Even better is you can add it to your cart, or buy it right away without leaving the video. Well, congrats! You have just experienced a shoppable video!
A shoppable video is an interactive video that features products that viewers can buy directly from the video. It is a powerful way to showcase products, engage customers, and increase conversions. According to Endeavor Drinks Group (EDG), 41% of viewers add products to their cart because of shoppable video, and shoppable video has been proven to increase purchase intent by 9x.
In this article, we will explain what a shoppable video is, how it works, the benefits that come with it, and how you can create one using various platforms and tools.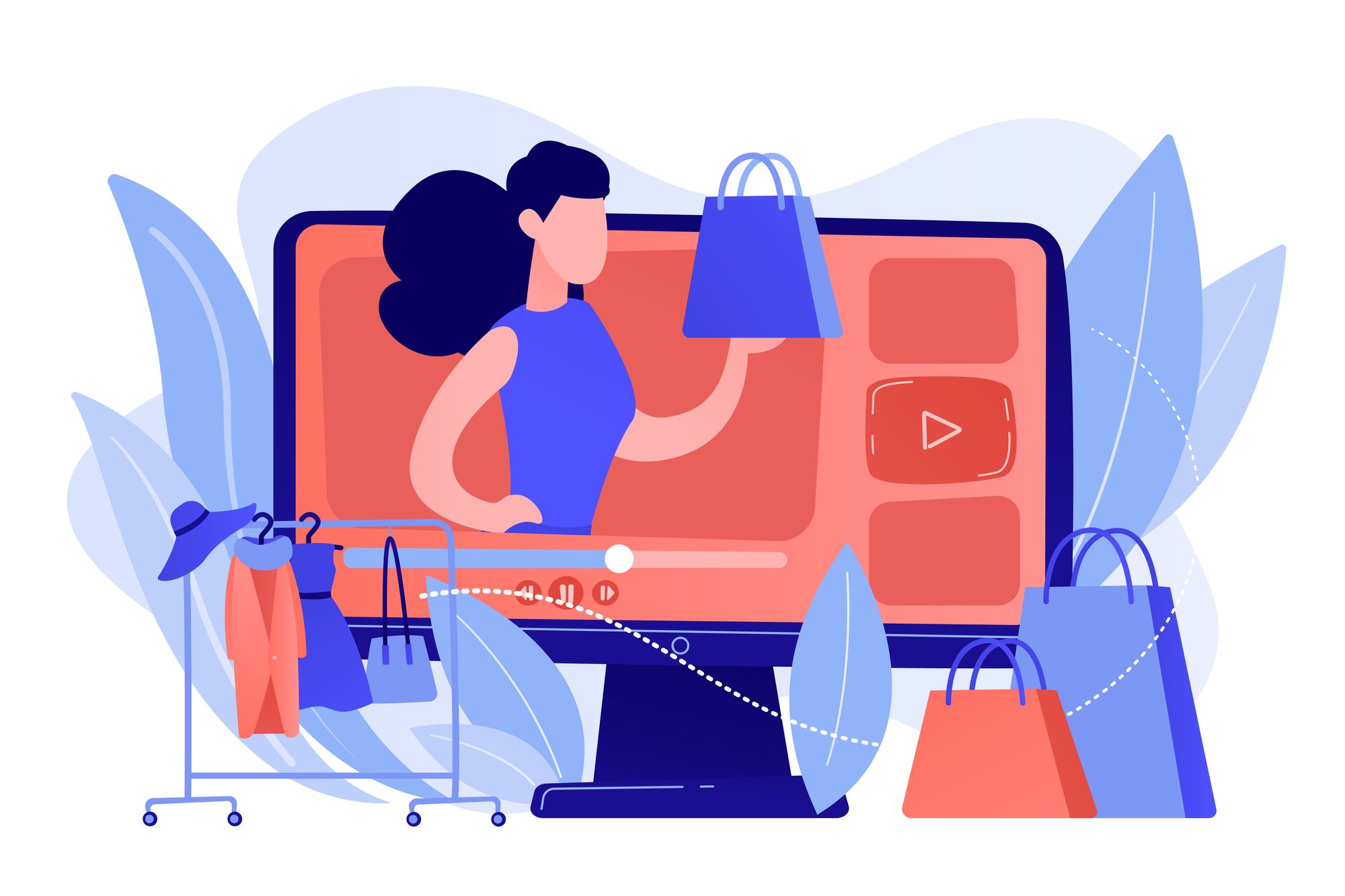 Interactive Online Shopping: Understanding Shoppable Videos  
What it is
As the name implies, it's a video where online shoppers can directly shop. Links are integrated into the video itself, allowing customers to discover products and make a purchase without closing the video they're watching. Because of its popularity in recent years, businesses have opted to deploy this content type to convert more leads.
Why you should start using it in your marketing strategy
In 2020, over three billion internet users watched streaming or downloaded video through a different device at least once per month, so it's essential that businesses prioritize this type of content in their marketing strategy.
Shoppable videos are marketing videos that feature products that viewers can buy directly from the video. They use interactive elements such as pop-ups, buttons, or links that redirect viewers to where they can purchase the items without leaving the video page. They can boost sales, engagement, and brand awareness by making it easier and faster for customers to shop online.
Therefore, businesses should use shoppable videos as part of their marketing strategy to attract and convert more customers.
Advantages of Interactive Video Shopping
Whether you're a business owner or a marketer, trends are factors we keep in mind when planning our next move. When creating a business plan, always map out how trends will impact both long-term and short-term goals.
Aside from it becoming a trend in marketing, shoppable videos have proven to be effective in increasing engagement and conversion rates. Plus, forecasts suggest that its influence on customer decisions will continue to grow in the years to come.
Below are some examples of businesses that have successfully implemented shoppable videos are:
Diesel: The Italian clothing brand created a shoppable video to celebrate its 30th anniversary in Tokyo. The video showcased various outfits worn by models in different locations around the city and allowed viewers to click on any item to add it to their cart.
Ted Baker: The British fashion brand created a series of interactive videos featuring spy-themed stories. The videos enabled viewers to explore different scenes, discover hidden clues, and shop for products from Ted Baker's collection.
L'Oréal: The French cosmetics giant leveraged shoppable video technology to create personalized beauty tutorials for its customers. The videos used facial recognition and augmented reality to scan the viewer's face and recommend products based on their skin tone, hair color, and preferences. The viewers could then buy the products directly from the video.
If you're still not convinced, here are some of the benefits of letting customers shop in your videos.
1) Increase conversion rates
While it's convenient to shop online, one of the cons that come with it is not getting to see or test products like in physical stores. Items like furniture, electronics, and cookware are some products consumers want to try before purchasing. A video is an excellent way to show how it works, its size, and how it would fit in your home's aesthetics (let's be honest, we're guilty of buying items because of this last one).
When your customers can buy from your videos, you give them a much better experience. Why? Because there is no need to access different pages in adding the product to their carts, or for checkout. It lessens the gap between product discovery and purchase, which benefits your sales results.
Not only does it help increase your conversion rates, but it also creates a customer experience that anyone would come back for.
2) Improve customer satisfaction
Shopping videos help address questions that still images cannot. Yes, additional details are on the e-commerce website but it takes time to check them. What customers want is a seamless experience. One that allows them to quickly complete an action.
In the context of videos, think of the possible questions that may arise about your product or service. Then, create a video that answers all of them. While it addresses the roadblocks that cause delays in completing a purchase, it also creates an experience that improves customer satisfaction.
3) Create interaction with customers
What's missing in online shopping is the replication of physical store interaction. Admittedly, it's something that's hard to accomplish virtually. However, videos provide a way to let customers get an authentic experience that's close to it.
With the customizable video tools available in the market, shopping videos allow businesses the creation of personalized videos that people can engage. The success of live selling is enough proof that videos impact your sales results. Customers that access this type of content are likely to trust your brand. Thus, building its credibility.
Shoppable Video Platforms Businesses Can Use
Are you thinking about using it now but don't know any app to use? Great! Because in this section, you'll find some of the best apps for it.
TikTok
We can argue that TikTok is currently the most popular video-sharing social platform. Because of how huge it's become many, whether businesses or individuals, are using it to reach their target audience. In fact, 74% of its users were curious to check more about a product or brand after finding them on the platform.
Its innovative features allowed entrepreneurs, brands, and creators to market and sell products using in-feed videos, live streams, and a products tab.
Instagram
Initially a photo-sharing social platform, Instagram first introduced its video feature in 2013 and early adopted video shopping on its platform. The app allows tagging of five products for each video posted by any business account.
Because of its popularity, many others also use the same tool. Thus, increasing competition. When using Instagram, your messaging must be precise in a way that stands out. Otherwise, your video will drown in the sea of other posts.
Sharelo
While the first on the list are popular social media apps, Sharelo isn't. Instead, it's a dedicated tool aimed to help you create custom videos. No. It's not a full-blown video editor, but it's a tool capable of integrating custom features that are interactive.
Videos created from this app allow viewers to access another informative page related to the video. It doesn't offer a video shopping feature yet, but it's already in development. Join the waitlist to receive updates.
Other than that, it's also an excellent tool for customer success onboarding and even customer retention.
YouTube
Of course, YouTube. To use this for your shopping videos, creators must sync their account to a Google Merchant Center. Whenever ads come up, users can now browse product photos below them that redirect to the product landing pages. Thus, increasing the website traffic of the advertisers.
75% of shoppers in a U.S. study found that YouTube gives unexpected inspiration during traditional shopping. This shows how important it is for your brand to be in the moments of discovery with campaigns or content that inspires.
Amazon Live
Vendors, Amazon Influencers, and Amazon Brand Registry-registered businesses can use the Amazon Live Creator app for free. They can use the app to increase sales and their Amazon Live level, allowing for more functionality and product placements in live streams.
If you're on Amazon to increase sales, Amazon Live is a free way to do so. Your live stream appears at the top of the Amazon Live page, which receives a lot of traffic when you're online. It displays the product carousel that shows the products associated with that stream. Offering special pricing or deals to get people to click through to your listing is also available to boost your traffic.
How to Make a Shoppable Video: Tips and Best Practices
To create a shoppable video, you need to follow these steps:
Warm up your audience by letting them know that they can interact with the video and what benefits they can get from it.
Add a shoppable element to your video, such as a clickable button, icon, or overlay that links to your product page or checkout.
Use fewer elements and clear calls-to-action (CTAs) to avoid distracting or confusing your viewers.
Include enticing images of your products that showcase their features and benefits.
Make the video captivating by using storytelling, humor, emotion, or testimonials.
Create a seamless customer journey by ensuring that your landing page matches your video and provides all the necessary information and options for purchasing.
Take Your Marketing Strategy to Greater Heights with Video Content
Video shopping will someday become a norm. It's changing the landscape of marketing and sales in the digital-first world. With different updates from search engines catering to customer experience, video content is one form that contributes to the customers' positive buying experience.
As we move forward to that inevitable future, it's best to gear your business early on and get ahead of your competition. Start by checking out these video shopping examples from established brands.